Record year at Swedavia's airports
2016-01-13, kl. 12:26
2015 was a record year for Swedavia, with many of its airports setting new passenger records. A total of 37,574,829 people flew to or from one of the Group's ten airports, an increase of 5 per cent compared to 2014.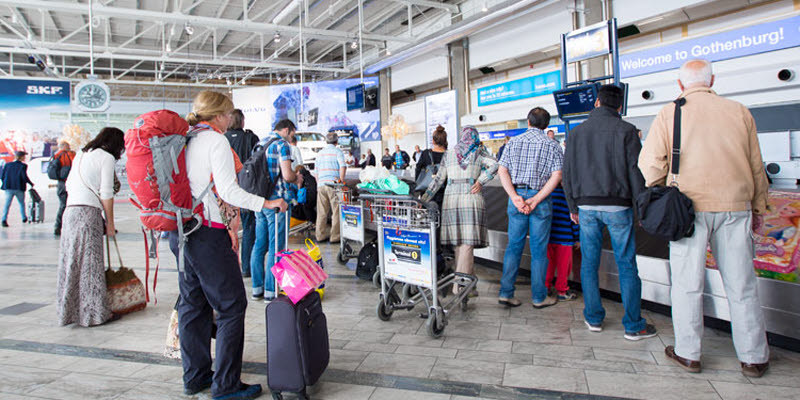 Both domestic and international traffic at Swedavia's airports grew last year. The greatest increase in passenger volume was in international traffic. A total of 24,312,446 passengers flew to or from an international destination, which is an 8 per cent increase compared to last year 2014.
Domestic traffic was up 1 per cent, and the total number of passengers flying domestically was 13,262,383.
"The increased demand for flights that we have seen over the past few years clearly shows the importance of the access that Swedavia's airports offers, both nationally and internationally. We will work further to develop this to enhance Sweden's competitiveness," says Karl Wistrand, acting CEO of Swedavia.
Swedavia's three largest airports – Stockholm Arlanda, Göteborg Landvetter and Bromma Stockholm – all set passenger records during the year. At Stockholm Arlanda, the 23 million mark was passed just before year-end, with a final count of 23,153,888 passengers. That means volume was up 3 per cent compared to the year before.
Göteborg Landvetter Airport also passed a historical milestone when the six millionth passenger de-planed on December 21. The airport had a total of 6,162,456 passengers (+18 per cent), which means an increase of almost one million passengers in a single year.
Bromma Stockholm Airport saw a 5 per cent increase in passenger volume, with a total of 2,491,465 people flying in 2015, which is also a record for the airport.
Notable numbers in 2015:
Passenger volume increased or was unchanged at nine of Swedavia's ten airports
Domestic traffic grew at nine of the Group's ten airports.
International traffic was up 23 per cent at Göteborg Landvetter and 19 per cent at Bromma Stockholm Airport.