Office One is becoming a reality
2016-07-05, kl. 10:41
We have begun preparatory groundwork for Office One, and the official launch of construction is planned for after the summer. The building will be ready for occupation in the summer of 2018.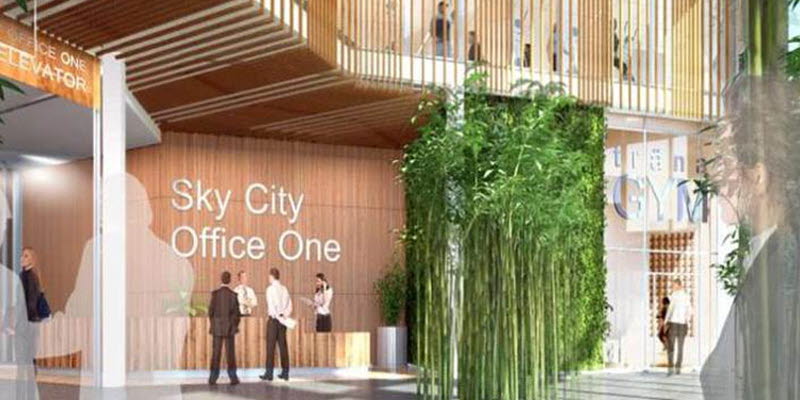 When Office One is completed in 2018, 15,000 square metres with flexible office space will be available in one of the fastest growing regions in Europe. Office One is at the very centre of the airport city that is now taking shape adjacent to Stockholm Arlanda Airport and connects Stockholm and Uppsala to the rest of the world.

"It feels really great that we will soon begin building Office One. By 2030, the number of employees at Stockholm Arlanda is expected to multiply, and Office One helps enable this planned growth," says Magnus Imland, head of project management at Swedavia.
Test having an office at the airport
Many people are curious about Office One, so we are lending out premises at SkyCity. People have an opportunity to test what it is like to work at an office with the best airport location. Call +46 (0)10 – 109 89 00 if you would like more information.
You can also park at SkyCity
We have sectioned off part of the area just outside SkyCity, where Office One will be located. There is still an opportunity to book parking close to the terminal.