Environmental issues are a priority at Swedavia, and Stockholm Arlanda Airport works continuously in a number of different areas to reduce its environmental impact.
The climate has long been a prioritised issue for Swedavia and our airports, and our efforts have yielded results.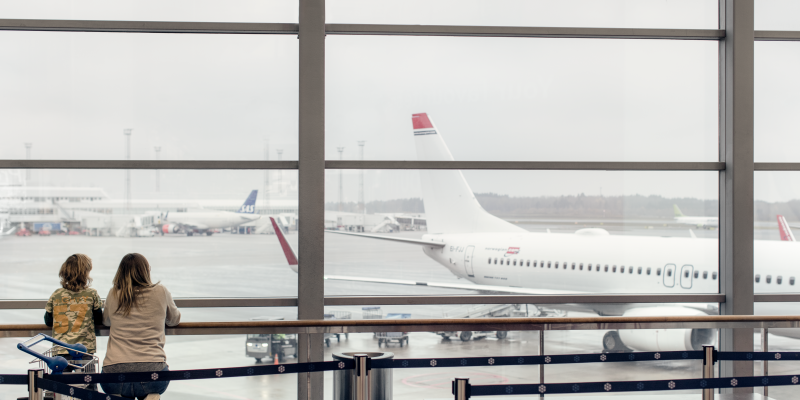 Our zero vision
In 2020, Swedavia achieved the company's goal of no fossil carbon dioxide emissions from airport operations run under our own management.
Extensive work underpins our success in achieving zero fossil carbon dioxide emissions. We purchase green electricity for all our operations, the back-up power supply runs on hydrotreated vegetable oil (HVO), our vehicle fleet runs on HVO, fossil-free gas or green electricity, and we purchase liquefied petroleum gas (biogasol) and biogas.
Read more about our zero vision work, what else we do and what you can do to contribute to the transition to net-zero aviation.
Expanded climate work
All of Swedavia's airports are accredited at the ACA 3+ level in accordance with Airport Council International (ACI) Europe's standards for the climate work of airports. That means our airports continuously reduce fossil carbon dioxide emissions from their own operations, offset the emissions that have not yet been reduced and help other businesses operating at the airports to reduce their emissions. At the end of 2020, we achieved our fossil carbon dioxide emissions goal for airport operations run under our own management.
The next goal is to have all the airports accredited at the ACA 4+ level, which means that compounds to de-ice runways/aircraft and coolants are to be included in the measurements. We shall also work to a greater extent to engage and work together with other companies and organisations that have significant carbon dioxide emissions at the airports in order to continue reducing emissions together. Over time, all the operations at our airports will switch to renewable energy sources. This work is in line with the International Panel on Climate Change's goal not to exceed a 1.5 degree rise in global warming as well as Swedavia's strategy and goals for proactive climate change adaptation.
Facts about Airport Carbon Accreditation (ACA)
Airport Carbon Accreditation is a framework within Airport Council International (ACI) which evaluates airports' work with handling and reducing their carbon dioxide emissions. The framework has six levels.
The set certification requirements for ACA4+ includes adapting the airport's handling of carbon dioxide to the Paris Agreement as well as an inclusion of further emission sources in the airport's climate footprint that covers all considerable operational emissions from a third party. The emphasis is on creating effective partnerships with airport actors to reduce emissions. The initiated partnership plan that contributes to the change for the airport's partners as well is a prerequisite for the certification.
Six of Swedavia's ten airports have been certified at the highest level, ACA4+; Stockholm Arlanda Airport, Göteborg Landvetter Airport, Malmö Airport, Åre Östersund Airport, Visby Airport and Kiruna Airport. The four remaining airports - Bromma Stockholm Airport, Luleå Airport, Umeå Airport and Ronneby Airport - will be certified according to ACA4+ during 2023 and 2024.
Stockholm Arlanda Airport was one of 17 airports that joined the framework at its start in 2009. Göteborg Landvetter Airport joined in 2010. Both airports were immediatly put in the, then, highest level of the framework, ACA3+ and Swedavia became the first airport concern in the world to become fossil free in their own operation at the end of 2020. Stockholm Arlanda Airport also became the first airport to accept ACI's newly constituted ECO Innovation Award in 2010, a distinction the airport also received in 2021.
At Stockholm Airport, aviation, culture and nature live side by side. It is therefore important to continuously strive to reduce a negative environmental impact from the airport.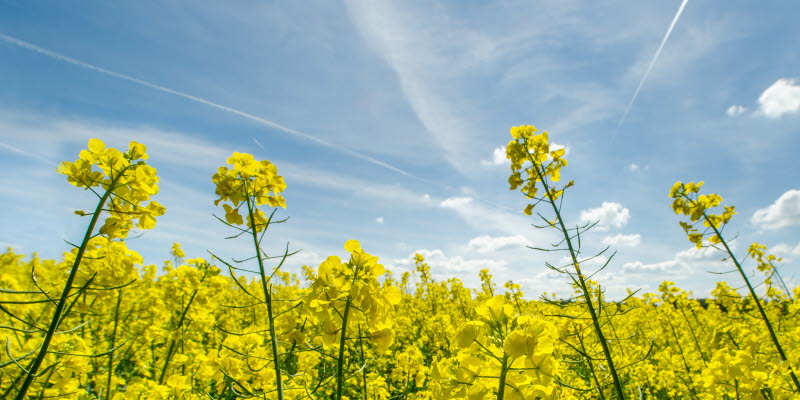 Climate change is a key issue for the development of civil aviation, and Bromma Stockholm Airport works actively in several areas in order to minimise the negative environmental impact of our operation. At Bromma Stockholm Airport, aviation noise is of great concern.
The noise issue is Bromma Airport's highest priority environmental issue, and we work continuously to find possibilities to reduce noise levels in nearby residential areas.
Aviation noise and ground noise
There are two kinds of noise produced from operations at Bromma Airport. One is aviation noise, which is produced in conjunction with the take-off and landing of aircraft. The other is called ground noise, and is the noise produced when aircraft are transported on the ground – when they taxi – to and from the runway. Ground noise also includes noise from aircraft engines on the apron, from snow removal vehicles and from other service vehicles at the airport.
Dialogue with neighbours
Bromma Airport is a city airport, and that means people reside in the vicinity of the airport who may be affected by operations. Bromma Stockholm Airport strives to maintain a good dialogue with our neighbours. We hold neighbourhood meetings on a regular basis, where there is discussion about what the airport can do to minimise potential disruptions.
Noise certificates for aircrafts
Bromma Stockholm Airport's environmental permit specifies a maximum decibel level for aircraft when taking off or landing at the airport. This is monitored by making sure airlines provide a so-called noise certificate for each aircraft.
Measurments of atmospheric pollutants at Bromma Stockholm Airport show concentrations below the limit values in effect at all measurement points.
Measurments of atmospheric pollutants
Bromma continuously measures the concentration of atmospheric pollutants in the form of nitrogen dioxide (NO2) and volatile organic compounds (VOCs) at three measuring points at the airport. Volatile organic compounds is an umbrella term for a number of pollutants that can be spread, for example, by wood fires and incomplete combustion of fuel from road and air traffic. The aim of the measurements is to study where the highest concentrations are found at the airport and make sure that no limit values are exceeded. The measurements show concentrations below the limit values in effect at all measurement points.
Emissions from air traffic
Aircraft engines produce the same kinds of emissions generated in the combustion of all fossil fuels: carbon dioxide, nitrogen oxides, hydrocarbons, soot, particulate matter, carbon monoxide and sulphur dioxide. Sometimes the air at the airport may smell strongly of jet kerosene. What makes it smell like kerosene is sulphur compounds, known as mercaptans, which have a penetrating, intense and characteristic smell in very small concentrations. Sulphur compounds belong to the same group of substances that create odour problems in conjunction with paper pulp production (using the sulphate process). Mercaptans are not toxic in the low concentrations found at the airport.
Soot and particulate matter are almost completely eliminated with modern aircraft engines. In Stockholm, it is mainly road traffic and wood fires that contribute to soot concentrations. That was a finding in the 2015 annual report on air in Stockholm, which the City of Stockholm Environmental and Health Administration produced in partnership with the air and noise analysis unit SLB-analys.
Questions regarding release of jet fuel
We are sometimes asked whether the aircraft that serve our airport release jet fuel on their approach and departure. They do not. None of the aircraft types that serve Bromma have the technological capability to release jet fuel by emptying their fuel tanks. Aircraft engines also have a high degree of efficiency, which means they produce minimal emissions of uncombusted fuel in flight.
All aircraft leave whirlwinds in their wake. When the weather is humid, the whirlwinds are visible since condensation is formed from water steam in the air. It may sometimes look like the aircraft is releasing fuel as it lands. 'Vortex is another term for the whirlwinds trailing the aircraft. Aircraft very rarely dump fuel and only in an emergency, when a fully fuelled plane needs to make an emergency landing. Only the largest aircraft have the ability to dump fuel. If fuel needs to be dumped, this should take place over water and at an altitude high enough to enable the fuel to be converted into steam before it reaches the earth.
Green approaches
Green approaches are also used at Bromma Stockholm Airport to the extent this possible. In a green approach, the aircraft descends at a continuous rate down to the landing runway. In doing so, it needs scarcely any jet thrust, which saves both fuel and emissions. About 30 per cent of the landings here are green landings from an altitude of 5,000 feet.
Certification programme
Certificate Stockholm Bromma Airport (pdf, in Swedish)
Bromma Stockholm Airport has a chemicals group at that manages chemicals and makes all purchases so that chemicals are handled in a controlled manner.
Chemicals in use
Chemicals used at Bromma include glycol for de-icing aircraft, fuel for aircraft and road vehicles, cleaning agents for vehicles, and hydraulic oils.
De-icing of aircraft and runways
Most discharges to water at the airport occur in winter, when aircraft are de-iced and runways are given anti-skid treatment for safety reasons. The de-icing of aircraft uses monopropylene glycol and water. Runways are treated with formiate, a kind of salt. Monopropylene glycol and formiate are not toxic and break down easily in nature. But a lot of oxygen is needed for this, and the agents may therefore cause oxygen depletion in waterways if large quantities are discharged. The airport works to reduce these discharges.
Bromma Stockholm Airport samples both surface water and wastewater to check our discharges of oxygen-depleting substances, metals and other organic compounds.
Annual chemicals audit
Each year, a chemicals audit is carried out at the airport to ensure that chemicals are stored and handled in a safe and environmentally responsible manner. All chemicals used at Bromma are registered in Swedavia's chemicals register. The register includes safety data sheets that specify how each chemical should be handled and how such waste should be disposed of.
In order to operate an airport, a permit is required for essential operations and facilities.
Environmental permit
The airport has a permit for running its operations, in compliance with environmental laws. The permit determines the framework for how and to what extent operations may be run. The permit sets a number of specific conditions. Most conditions at Bromma are related to noise. Among other conditions, there is a noise curve that specifies what noise levels are allowed in the vicinity of the airport. There is also a condition for how much noise a single aircraft may make in order for it to land at the airport.
Agreement with the City of Stockholm
Along with the permit and its conditions, the airport is also governed by its agreement with the City of Stockholm. Among other conditions, the agreement sets the number of take-offs and landings allowed.
Environment and energy policy
Swedavia's environment and energy policy naturally follow the current environmental and energy laws.
Purpose and objectives
Swedavia owns, operates and develops airports and properties near these airports in Sweden. We strive to continuously improve our management system (ISO 14001) to minimize our environmental impact and use resources in a sustainable manner throughout the value chain. This is done
primarily by reducing greenhouse gas emissions, minimizing other atmospheric emissions and discharges to soil and water and minimizing the use of harmful chemicals. We shall even secure effective management of resources in order to contribute to circular economy and continuously work
to improve energy efficiency.
For us, it is a given that we comply with environmental and energy statutes in effect as well as other applicable national and international regulations and requirements. It is also a given that we ensure access to the information and resources required to achieve our environmental and energy objectives
and targets. We shall also work to limit aircraft noise and emissions from aircraft operations.
In order to achieve this, working in accordance with the following
fundamental rules is required:
Environmental concern is integral to every part of operations and is taken into consideration in every decision.
The most important environmental issue for the aviation and real estate sectors is their climate impact, and this must be given priority in decisions and activities.
We shall continuously improve energy efficiency and manage our own operations as well as influence other companies and organizations that we interact with for the sustainable use of resources.
We shall purchase energy-efficient products and services and promote construction that leads to better energy performance.
All of Swedavia's employees shall take part in our environmental and energy work.
We shall assess and manage environmental risks and energy performance in a systematic manner.
Swedavia shall take an active part in local, regional, national and international work in order to reduce the aviation industry's negative impact on the environment and work for the sustainable development of airports.
For information about aircraft movements, Swedavia currently suggests the use of publicly available tools.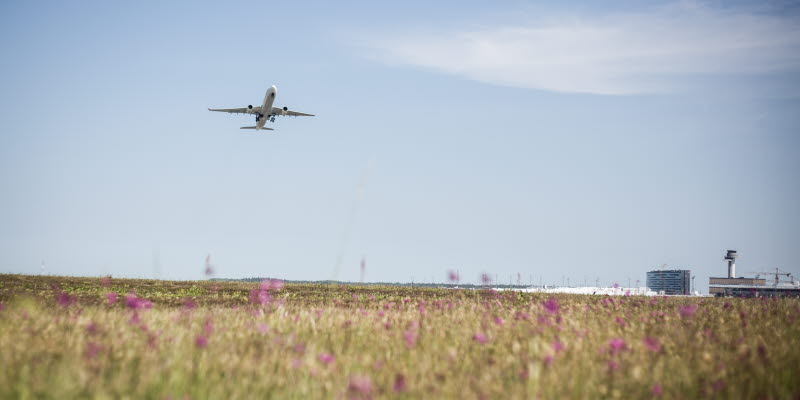 One public tool available for use is Flightradar24.com.
The Webtrak tool that we previously made available here on our website is being reviewed, and we are exploring the possibilities of using other data sources. This is in order to once again enable people living in the vicinity of our airports to track air traffic movements and link this information to aviation noise measurements where available.