It is obligatory for all travellers to pass through airport security.
If you are prepared before passing airport security, the process is smooth and fast.
Tips before security screening
Come well-prepared so that security screening goes quickly and smoothly. Have your boarding card ready so you can show it.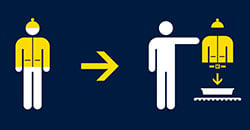 Remove your outer garments, suit jacket, headwear and metal items like belts that have a large buckle or jewellery.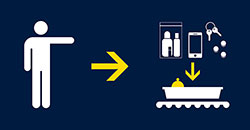 Place your plastic bag with liquids in the tray so it is can be seen. Empty your pockets of mobile phones, keys and coins.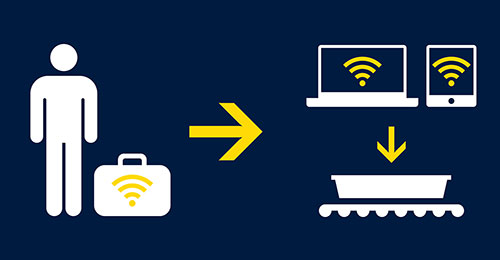 Place large electronic items in the tray so they can be seen. Remove any liquid medicine, special diet food and baby food and show them at the security checkpoint. Sometimes you may be asked to take off your shoes.
Walk through the metal detector while your hand baggage is passing through the x-ray machine.
Any unauthorised objects found in your possession will be taken from you.