Turn-of-the-Century Princesses exhibition inaugurated at Ronneby Airport
2019-05-08, kl. 11:24
The photo exhibition Turn-of-the-Century Princesses was inaugurated today at Ronneby Airport.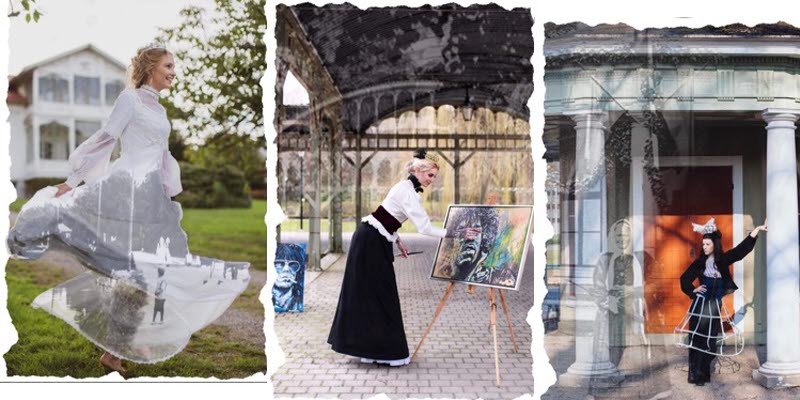 The photographer is Sofie Andersson, who since her childhood days in Ronneby has been fascinated by town's heyday as a spa. Ronneby's beautiful wooden houses and famous spring source are some of the themes in the exhibition, which will be held in the airport's arrival hall until the end of August 2019.
"We are continuing the theme of offering local artists an opportunity to gain exposure and exhibit their work on our exhibition wall at Ronneby Airport. We are pleased to welcome Sofie Andersson to the airport. She is an exciting photographer who through her work has managed to capture a golden era in Ronneby's cultural history," says Arri Kallonen, airport director at Ronneby Airport.
"The idea for this exhibition came as a result of my fascination with Ronneby's heyday. In that period, there were many female photographers in Ronneby who immortalised the wealthy and their stay here with a portrait. My exhibition, Turn-of-the-Century Women, is a homage to these women. I want to spotlight their work and passion for their artistry," says photographer Sofie Andersson.
All passengers will encounter the exhibition Turn-of-the-Century Women in the arrival hall at Ronneby Airport. It will run until the end of August 2019.