New bus route to Ronneby Airport: "Really great news"
2018-08-09, kl. 12:46
Finally! Now it will be easier to get to and from Ronneby Airport. On August 20, local transport company Blekingetrafiken will launch bus service to the airport.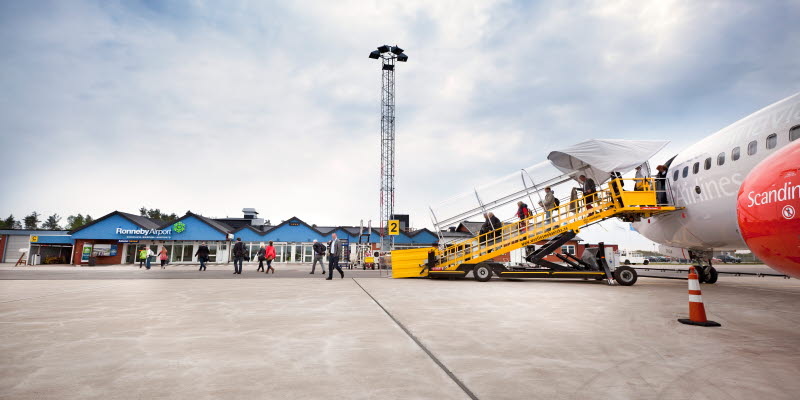 The news was warmly received by both residents and employees at the airport.
"That is really great news. Congratulations to Blekinge residents and to the airport for their efforts," said former airport director Mona Glans in October last year in conjunction with the regional board's approval of its budget.
Buses on the new route – which links Ronneby Travel Centre with the airport in Kallinge – will run every 30 minutes on weekdays and every 60 minutes on weekends. Payment will be by the mobile app Swish, the transport company's app or a credit card. It will also be possible to buy a single ticket on the bus to transfer to the train and continue, for instance, westwards to Sölvesborg, the province of Scania and more.
Along with the new bus route, you can also get to and from Ronneby Airport on Trossö Buss and Bergkvarabuss airport buses, which leave from Karlskrona and have a timetable adapted to all departures to Stockholm Arlanda Airport and Stockholm Bromma Airport. Read more here.