First photo exhibition of the year at Ronneby Airportg på Ronneby Airport
2018-01-11, kl. 08:55
Welcome to the first photo exhibition of the year at Ronneby Airport. It opens on Friday, January 5, at 12:00 noon in the arrival hall at Ronneby Airport.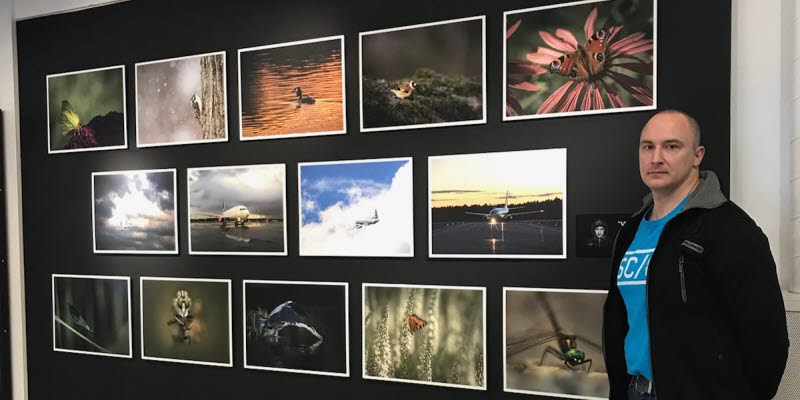 Björn Karlsson is exhibiting photos with the theme "Wings".
"I am especially proud to be able to present an exhibition by one of our colleagues at the airport. Björn takes fantastic pictures, and I think it is a fun and inspiring theme," says Mona Glans, the airport director of Ronneby Airport.
"I have had photography as a hobby for about eight years. I am 37 years old, born and raised in Kuggeboda, and have worked as a glassblower/master at Orrefors Kosta Boda for eight years. Since 2012, I have worked as an Airport Officer at Ronneby Airport. The unifying theme in this exhibition is Wings," says Björn Karlsson.