First day of work for Swedavia's new CEO
2017-01-02, kl. 12:25
Swedavia's new chief executive, Jonas Abrahamsson, has his first day of work at his new job today.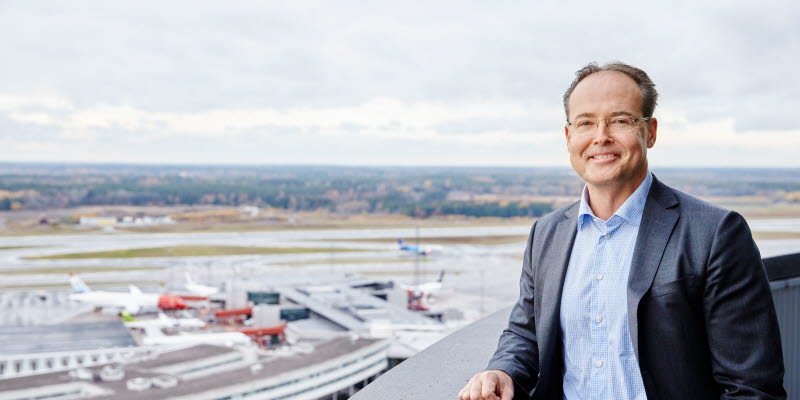 Mr Abrahamsson comes to Swedavia after serving as president and CEO of the Nordic energy company E.ON, a position he held since 2010.
"I look forward to my new duties. Swedavia links together all of Sweden with the rest of the world and creates potential for the country's export industries to grow. Sweden is a country that is completely dependent on exports to ensure and enhance our prosperity," says Jonas Abrahamsson, president and CEO of Swedavia.
Mr Abrahamsson believes that Swedavia's most immediate main challenge is to handle the threefold increase in capital spending in the years ahead to carry out the necessary expansion in capacity at its airports. This must be done while customer satisfaction increases, the company's environmental targets are met and its financial profitability targets are achieved.
"In order to manage this, we must at the same time further develop our commercial business at the airports as well as our real estate business. This is a challenge that I am really looking forward to," Mr Abrahamsson notes.
Mr Abrahamsson will spend his first few months on the job visiting all ten Swedavia airports, from Kiruna Airport in the north of Sweden to Malmö Airport and Ronneby Airport in the south.
"It will be exciting to meet my new colleagues and all the stakeholders connected to our airports," Mr Abrahamsson adds.
Photo: Peter Phillips