A development plan being presented for Ronneby Airoport
2017-05-12, kl. 11:52
Ronneby Airport is growing, and passenger volume is up three years in a row. A development plan is now being presented which will increase capacity and improve the travel experience for future passengers.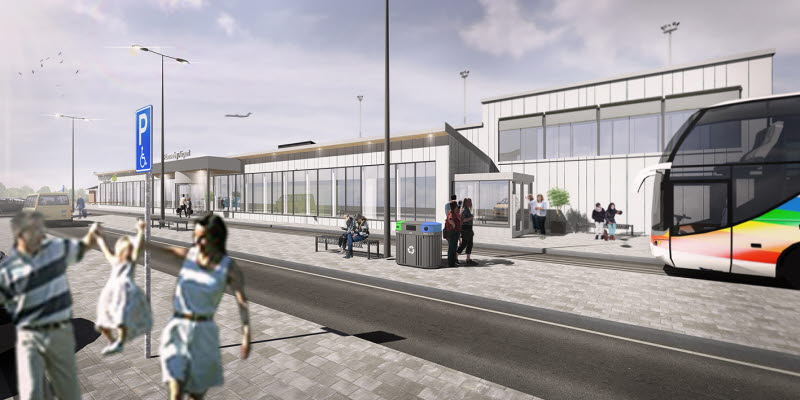 On Thursday, May 11, the general development plan for the airport – known as a master plan – was presented, which outlines investments planned for a total of three phases, which include:
A new arrival hall with a baggage carousel system for arriving baggage.
A new gate in the current arrival hall, which will enable the handling of both departures and arrivals for domestic, Schengen and non-Schengen passengers.
Expanded space for check-in and security screening.
Establishment of a tax- and duty-free shop.
"It feels really great to have this decision. It is important and necessary given the intense airport competition in southeastern Sweden. We are now taking the next step to grow further," says airport director Mona Glans.
There now remains work in collaboration with the region plus planning and design in partnership with the Swedish Fortifications Agency, which owns land and buildings.
On February 22, 2017, Swedavia's Board of Directors adopted master plans for four of Swedavia's airports, Ronneby being one of them.