We're building the airport of the future
Stockholm Arlanda Airport will be the leading airport in Scandinavia – an airport ready for the travel of the future – one that offers smooth and inspiring travel experiences, provides a pre-eminent meeting place and serves as an international role model in sustainability. Swedavia is now investing billions of kronor in major capital projects, and construction is already in progress. The result will be increased capacity for passengers, tenants and airlines; more shopping and restaurants; more hotel and conference options; more workplaces; better mass transit and even more destinations.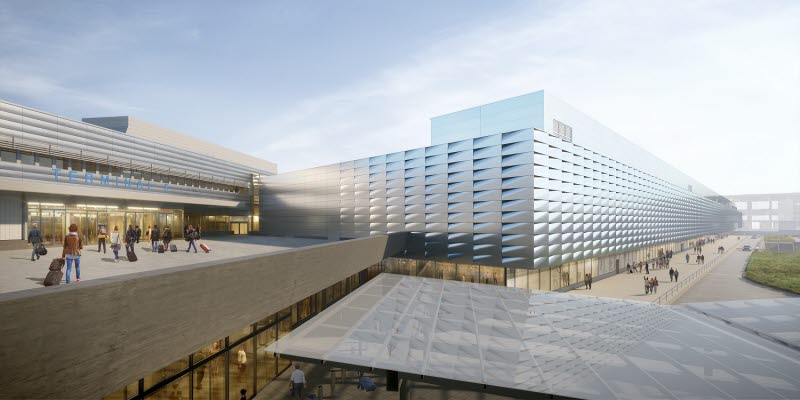 How Stockholm Arlanda Airport will be developed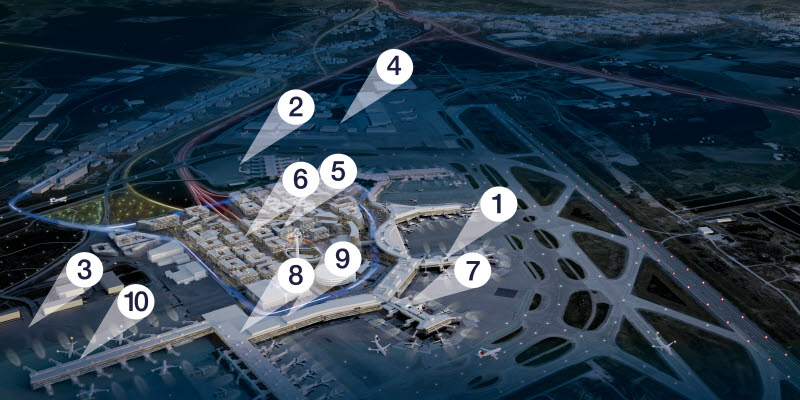 1. Expanded areas and passageways for smoother travel in Terminal 5. 2016 –2017.
2. New aircraft parking stands. 2016 –2017.
3. A new, modern and functional airport maintenance area. 2016–2018.
4. Consolidation centre for goods delivery for the entire airport. 2017–2018.
5. Office One – a 15,000 square metre office complex. 2016–2018.
6. New hotel, Comfort Hotel Arlanda Airport. 2017–2019.
7. Preparations for US Preclearance for more efficient travel to the US.
8. New central security checkpoint and new retail area in Terminal 5. 2017–2022.
9. New baggage hall for arriving passengers. 2017–2024.
10. New modern pier for increased capacity, a pleasant atmosphere and smooth flows. 2020–2025.
The future of Stockholm Arlanda Airport
Stockholm Arlanda is Sweden's gateway to the world and is set to become the world's gateway to Scandinavia. We are now making preparations to handle almost 40 million passengers by 2040. Read more about the development plans.
Read more about some of our real estate projects