New launch of Ving's charter flights to Rhodes from Åre Östersund Airport
2022-10-12, kl. 08:58
People have long asked for direct charter flights to Greece. After twelve years, this will once again be a reality next summer for holiday travellers from the Jämtland region. On May 3, 2023, Ving will once again offer service from Åre Östersund Airport.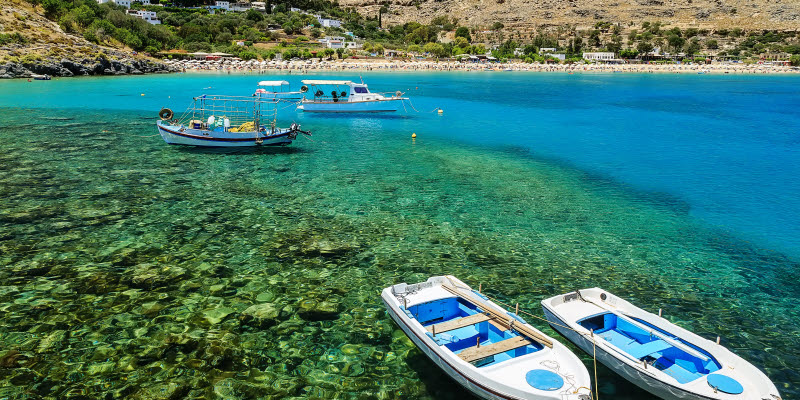 The last time Ving offered flights from Åre Östersund Airport was in 2019, when it flew to Mallorca and Antalya. However, Ving has not flown to Rhodes since September 2010. But now travellers from Östersund and the surrounding area will once again have the opportunity to fly non-stop to Greece. The flights will be operated by Ving's own carrier, Sunclass Airlines.
Ving's continued investment in direct flights from Åre Östersund Airport provides a popular service for the airport.
"It is really great that there is growing demand for flights and that Ving is investing to expand its offering of attractive destinations from our airport and relaunching its popular service to Greece. Offering our passengers non-stop service abroad is important for the region, and I hope that people will take the opportunity to experience convenient travel to a warmer climate," says Peter Fahlén, airport director at Swedavia Åre Östersund Airport.
Rhodes is one of the best-loved Greek islands for holiday-makers, with wonderful pristine beaches and more sunny days than other Greek islands. Ving offers ten destinations on the island, exciting excursions and a variety of hotel options, for example, Sunwing Kallithea, one of Ving's most popular family hotels, and Sunprime Miramare Beach, for those travelling without children.
But it is not just next summer that Ving is offering direct flights to popular destinations for sea and sun. This winter, Ving will fly non-stop to Gran Canaria from Östersund, starting November 14, and then every Monday until December 12, 2022.
Ving's departure to Rhodes from Åre Östersund Airport will take off on May 3, 2023.