Doctors Without Borders' We Can All Contribute exhibition at Umeå Airport(2)
2017-10-05, kl. 11:07
Today is the inauguration of an exhibition at Umeå Airport that spotlights Doctors Without Borders' HIV work in South Africa. The brothers Christian and Carl-Johan Brandt and their book Face the Reality are the forces behind the exhibition. Together, the brothers started the movement We Can All Contribute, which is aimed at demonstrating that everyone has the ability to contribute to a better world. The exhibition is a tribute to life – but also to the memory of all those who lost their struggle against HIV.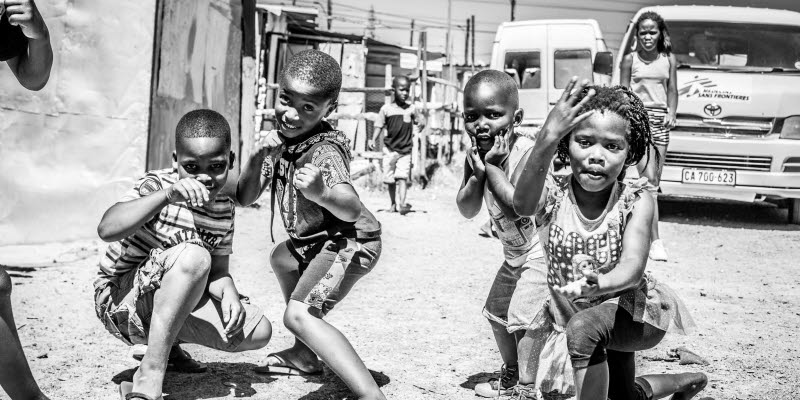 In 2011, Doctors Without Borders launched the project Bending the Curves in the South African province of KwaZulu-Natal. The project is focused on testing a number of innovative methods to prevent HIV while at the same time increasing access to testing and treatment. The aim is not just to get people to survive and have a chance to lead a normal life but also to have an impact on the epidemic itself.
In 2015, the Swedish photographers Christian and Carl-Johan Brandt visited the Doctors Without Borders project to take pictures for their photography book Face The Reality. Now a selection of their photos will be on display in the exhibition We Can All Contribute at Umeå Airport through the end of January 2018. The exhibition is a tribute to life – but also to the memory of all those who lost their struggle against HIV. Not only does the book raise awareness around the world about the Bending the Curves project – all revenue from the sale of the book will be donated to Doctors Without Borders.
"Hand in hand with our medical work, our task is to tell the world about what we are witnessing. We do this in the hope that it will change the situation for many of the people we help. We are really happy to get exposure at Swedavia's airports and, with the help of the Brandt brothers' photos, be able to show what the difference means for people who are living with HIV to get access to health care and vital medicines," says Heléne Atterday, who is in charge of corporate partnerships at Doctors Without Borders in Sweden.
"Swedavia collaborates closely with Doctors Without Borders on an ongoing basis. So it feels really great that our airport is now an arena for showcasing the important work Doctors Without Borders carries out around the world, while at the same time the pictures in the exhibition illustrate hope. This is a fine combination that we want our passengers to experience," says Bengt-Ove Lundgren, airport director at Umeå Airport.