New entry gates make travel smoother
2018-11-26, kl. 13:08
During the autumn, travellers at the airport have encountered construction hoarding and workers feverishly hammering away. This is to ensure that Åre Östersund Airport will be in optimal shape for the 2019Alpine World Ski Championships in Åre and the expected passenger increase. One improvement is the self-service boarding gates that are now being inaugurated to provide passengers with a smoother journey with fewer queues and better use of space.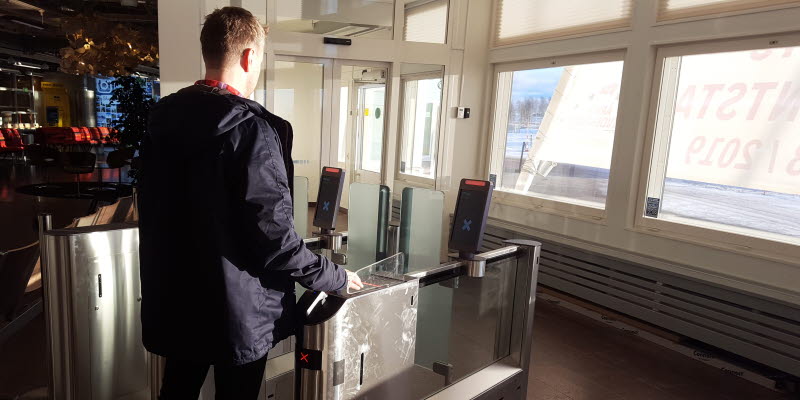 The new self-service boarding gates are part of Swedavia's self-service concept for flexible, automated solutions that will make travel to and from Swedavia's airports even more efficient.
Automation and digitisation are at the top of the agenda for Swedavia and the airlines. The idea behind investing in self-service is to create a smoother journey and also to optimise terminal space, provide smoother flows and reduce queues.
"Our new gates are part of Swedavia's innovation concept, where we test and develop our services. In preparation for the world championships in Åre, we want to be able to give all our passengers better service through smoother travel, but this also benefits our frequent flyers who use the airport often," says Peter Fahlén, airport director at Åre Östersund Airport.
Self-service boarding gates are already installed at Stockholm Arlanda Airport and will gradually be installed at all of Swedavia's airports.