Check in your baggage in Åre during the Alpine World Ski Championships
2019-02-08, kl. 15:30
Now all visitors to the World Ski Championships will be able to check in their baggage when they are still in Åre the day before their return flight. Next to Holiday Club, a satellite airport, Check-in Åre, is being set up, where passengers can drop off their baggage, which is then transported to Åre Östersund Airport.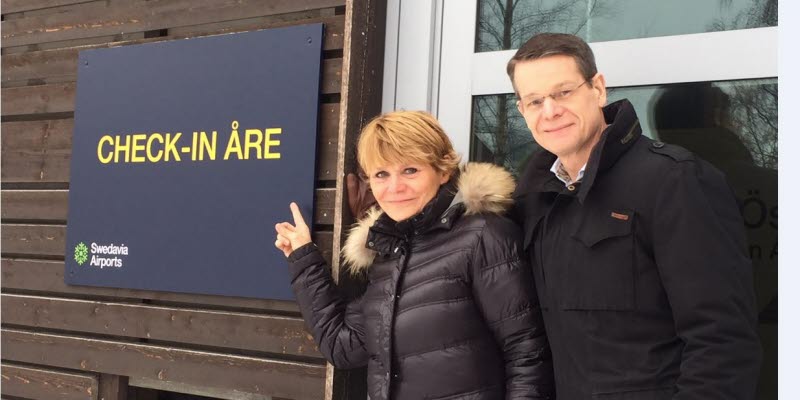 During the autumn, Åre Östersund Airport implemented a number of improvement measures at the airport in anticipation of the passenger increase during the FIS Alpine World Ski Championships to be held in Åre. Automated entry gates and more space in the baggage check-in facility for bulky baggage are improvements that will provide travellers with a smoother experience.
Along with the option of dropping off baggage in advance, there are also self-service machines for check-in, boarding cards and bag tags located in a number of hotels in the village.
Read about how Check-in Åre works here.
On the photo Anna Arfors, Product Manager Swedavia and Peter Fahlén, Airport Director at Åre Östersund Airport.