New exhibition at Luleå Airport
2018-01-17, kl. 15:42
Agneta Andersson will hold a small exhibition of her work at Luleå Airport.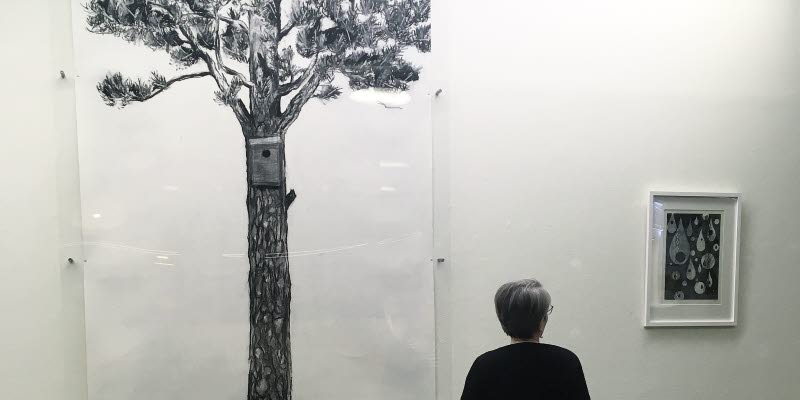 Agneta will exhibit two works – the drawing Boet ('The nest') and the monochrome print Sorg och Saknad ('Sorrow and loss'), which can both be seen as a continuation of the thematic work she began in 2014.
Her work Boet deals with the housing policy in the northern Swedish city of Kiruna and the fact that many people are starting to move from the city into new homes in conjunction with the expansion of mining operations there.
Sorg och Saknad concerns her own sorrow, with steel tears falling around the growing mining pit in Kiruna.
The choice of motifs is not unexpected. Agneta Andersson has previously considered issues related to Kiruna's relocation. She was invited to contribute to the 2014 international exhibition Kirunatopia, first held at the contemporary art museum Bildmuseet in Umeå, Sweden, and then in the German city of Dresden, with her work reflecting this theme. The same year, she exhibited work together with other artists who have roots in Kiruna at the Art Gallery in Luleå, Sweden, with the contributors providing different perspectives on the social transformation under way there.
The exhibition runs from January 11 to April 9.