Espresso House to open at Luleå Airport
2018-12-21, kl. 16:08
Are you craving a really good cup of coffee? On Friday, December 21 at 5:00 a.m., Espresso House will open the doors of its Coffee Shop Café at Luleå Airport.
"We are incredibly pleased that Espresso House has chosen to invest and set up operations at the airport," says airport director Ann-Christin Viklund.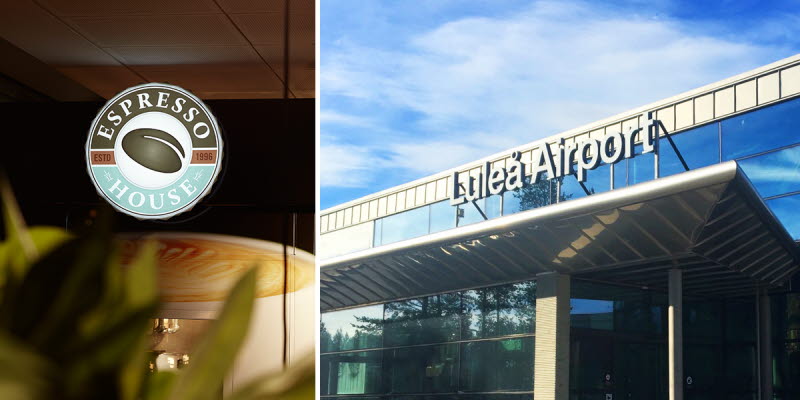 The café will be the coffee chain's fifth outlet at Swedavia's airports. Espresso House already has locations at Stockholm Arlanda Airport, Göteborg Landvetter Airport, Malmö Airport and Visby Airport.
The café at Luleå Airport is about 100 square metres in size and is located in the middle of the terminal adjacent to all the gates. The premises include seating for 40 people as well as 23 seats for the public in the gate area.
"We know that our passengers appreciate being able to enjoy food and drink in a pleasant setting in connection with their flight," says Ann-Christin Viklund.
Opening hours will be coordinated with the airport's traffic timetable.