Bigger terminal and more gates
With bigger spaces and an exciting view of the landing runway, the new southern section of the terminal is a pleasant place for departures and arrivals at Göteborg Landvetter Airport. 
As a result of the southern expansion of the terminal, with three new gates and four new bus gates, we are able to handle more passengers and larger aircraft types. It makes more and new destinations possible.
With the new section, the terminal is expanded by 1/3 and offers airier spaces. Large windows let in daylight, and the interior is bright and there is more seating available for passengers. On level 4, passengers are welcomed with a mural by the artist Shai Dahan which shows Swedish symbols and motifs of the Swedish West Coast.
The additional level allows for a better flow for arriving passengers. The new walkways – passenger bridges – to and from the aircraft have two levels, which means people arriving from or travelling to countries outside the Schengen area will be divided up right in the terminal. 
The expansion of the terminal began in August 2017 and has opened up in stages. Covid-19 affected the entire flight industry, and the recovery process will take time. However, the expansion of the terminal has contributed to a greater flexibility and possibility to keep one's distance for passengers and staff members alike.
Visionary images: Sweco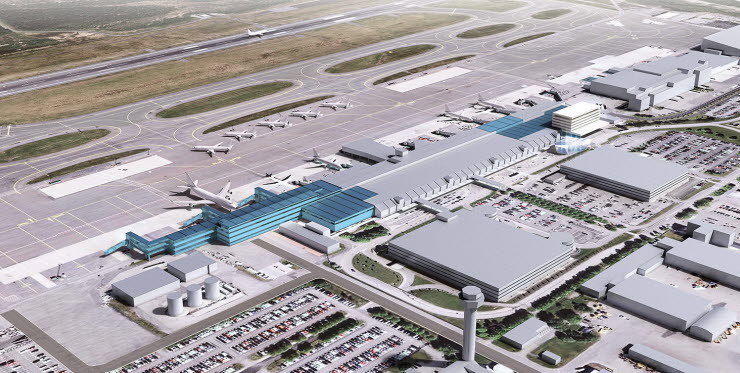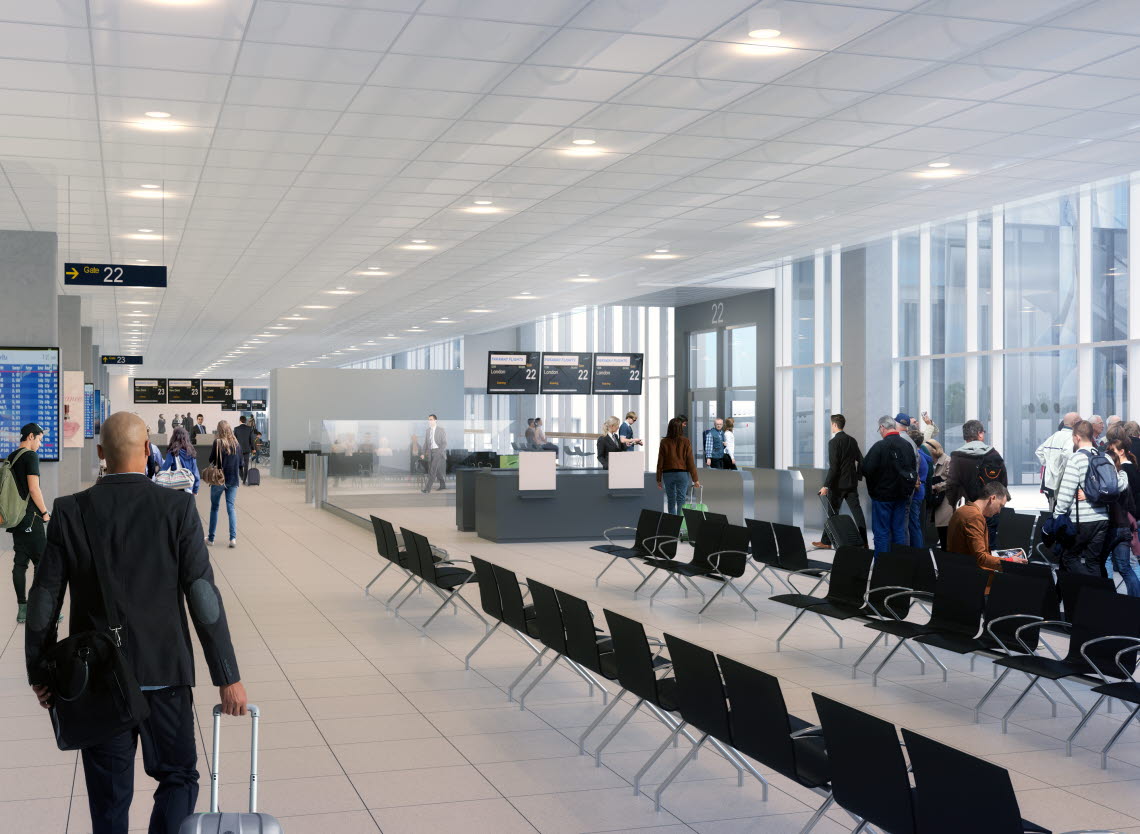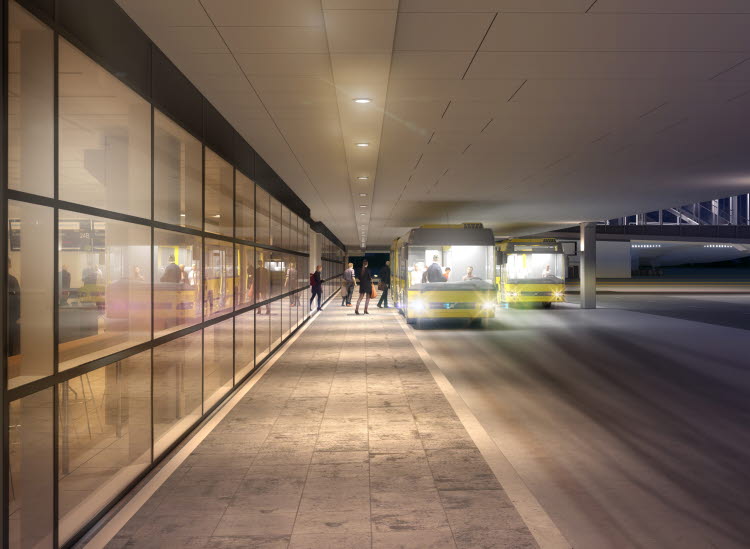 Did you know that...
The terminal will provide an additional 18,500 square metres of space?