Vote for the Scanian of the Year – who will have their portrait in the Welcome to My Hometown gallery?
2018-06-25, kl. 08:12
Who is your favourite Scanian? Now you can take part and vote for who will win this prestigious award and have their portrait in the Welcome to My Hometown gallery at Malmö Airport.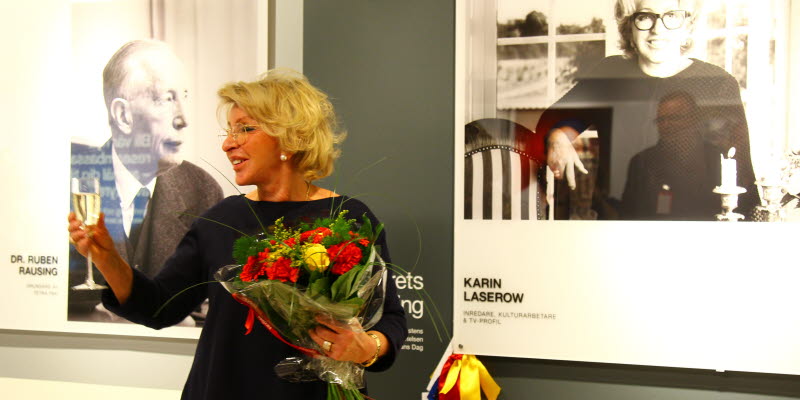 Welcome to My Hometown is the gallery of portraits that greets passengers arriving at the airport and consists of photographs of noted figures from the Swedish province of Scania in the fields of sport, music, gastronomy, art, culture and business.
The Scanian of the Year award has been handed out since 1967 by the foundation Skåndländska Flaggans Dag, which promotes Scanian Flag Day and the special cross flag of this southwestern Swedish province, in collaboration with the local newspaper Kvällsposten and Malmö Airport. Last year's winner was the TV personality and antiques expert Karin Laserow, who had her portrait hung in the airport's arrival hall.
And now it is time once again. Readers of Kvällsposten had the opportunity to nominate people all year long, and now seven candidates have been chosen according to the rules determining what the Scanian of the Year should have accomplished in order to win the award. The rules state that "the Scanian of the Year shall be someone who has provided good PR for Scania. The candidates for Scanian of the Year shall have a broad personal appeal and carry out activities that reach a broad general public."
The nominees are:
• Zlatan Ibrahimovic
• The couple Marie and Gustav Mandelmann
• Kikki Danielsson
• Susanna Alakoski
• Andreas Granqvist
• Klara Svensson
• Björn Ranelid
To vote and to read more about the nominees, visit Kvällsposten's website (in swedish).
The winner has been announced.

Caption: Last year's winner, Karin Laserow, in front of her portrait.