Three new routes from Malmö Airport to the Mediterranean
2017-10-16, kl. 16:07
Three brand-new routes are being launched from Malmö Airport in time for the 2018 summer season. Travellers in the south of Sweden will be able to fly non-stop to three Meditteranean destinations. SAS opens a direct service to Malaga in March, and beginning in May, Primera starts non-stop routes to Palma and to Chania on the Greek island of Crete.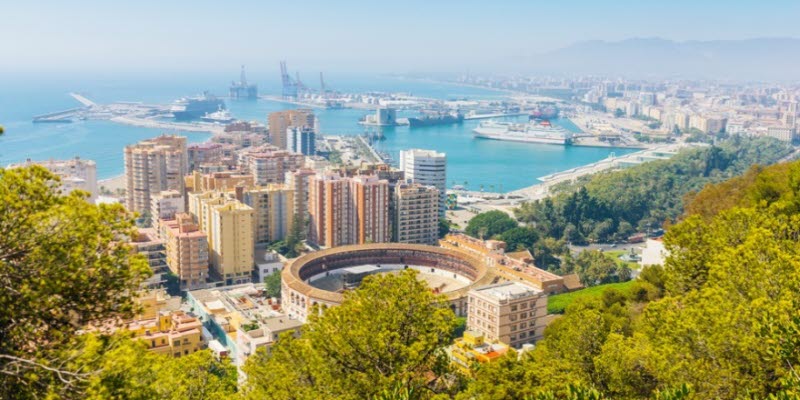 Over the past two years, international traffic to and from Malmö Airport has expanded mainly to destinations in eastern Europe. For Summer 2018 Malmö Airport will increase its offering of destinations in southern Europe as SAS and Primera launch new direct routes to popular Spain and Greece.
Swedavia is also investing in growth at Malmö Airport. Among other measures, this entails an increased focus on regional partnerships and a strong incentive programme for airlines aimed at expanding connectivity to and from Malmö Airport.
"We are really pleased about the investments that SAS and Primera are now making at Malmö Airport, where international traffic continues to grow. These three new routes are a clear result of our joint efforts with Tourism in Skåne to show the potential that is found in the region," said Peter Weinhandl, Airport Director at Malmö Airport.
"Malmö Airport as an international airport is further enhanced by these three new routes. The international interest for Skåne is rapidly increasing with business startups, international visitors and major international events, all increasing the need for new routes. Both SAS and Primera's new direct routes contribute to an increased connectivity to Skåne", said Pia Jönsson Rajgård, CEO at Tourism in Skåne.

SAS (operating from March to November 2018)
Malmö - Malaga: once a week from March, three times weekly from July and two times weekly from mid August
Primera (operating from May to October 2018)
Malmö - Chania: departures on Mondays with a Boeing 737-800
Malmö - Palma: departures on Saturdays with a Boeing 737-800