Smoother access with automated entry gates
2017-10-04, kl. 16:09
Automated entry gates – self-service access control – to the security checkpoint have now been installed at Malmö Airport.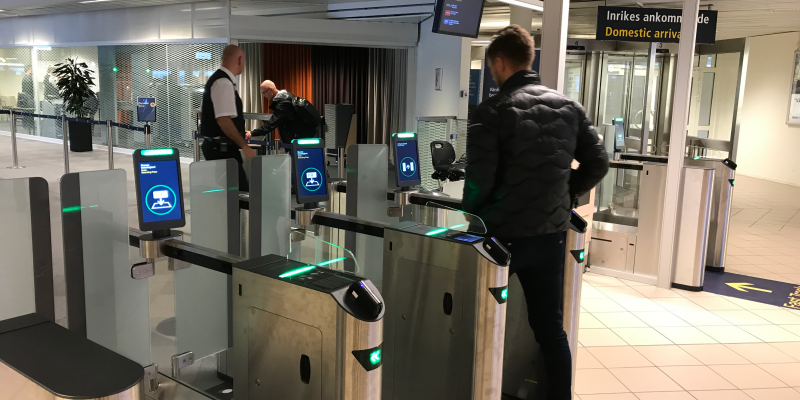 As of October 4, there will be four automated entry gates to the security checkpoint installed, both for domestic and international passengers. Passengers scan their travel document, the gate opens automatically and they pass through to the security checkpoint – simple, quick and smooth.
Self-service access control is part of Swedavia's self-service programme, which is intended to make travel easier for all passengers. Other self-service solutions available at Malmö Airport are automated check-in and bag drop facilities, where people check in their own baggage.