New machine to determine whether your hand baggage is allowed
2018-01-23, kl. 16:26
Hand baggage that is too large or too heavy is a problem for airlines. So a new pilot project – a cabin-approved test – is now being launched at Malmö Airport, which will make it easier to check the size of baggage.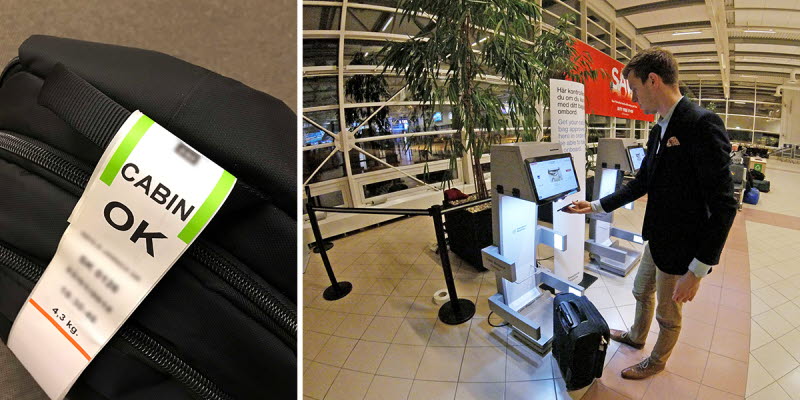 "Airlines have long pointed out to us that something has to be done about problems with hand baggage. With this test, we want to see whether an automated hand baggage gauge can be part of the solution" says Jannick Nehls of Swedavia.
The idea is to use five common-use machines, which will work for a number of airlines, for three weeks. The devices read the size and weight of the bag and match them with the airlines' regulations.
The hope is that the test, which Swedavia is carrying out in partnership with Funktions Fabriken, will be able to show a faster, easier boarding process.
"By conducting this test with Funktions Fabriken and the airlines, we want to learn whether this technology can be part of a future solution for handling hand baggage," says Fredrik Carlsson at Malmö Airport.