Fly non-stop to Iaşi, Romania from Malmö Airport
2017-08-14, kl. 08:48
The Hungarian carrier Wizz Air continues to expand. Starting in May 2018, it will launch a new direct route to Romania from Malmö Airport. People will be able to fly to Iaşi three times a week.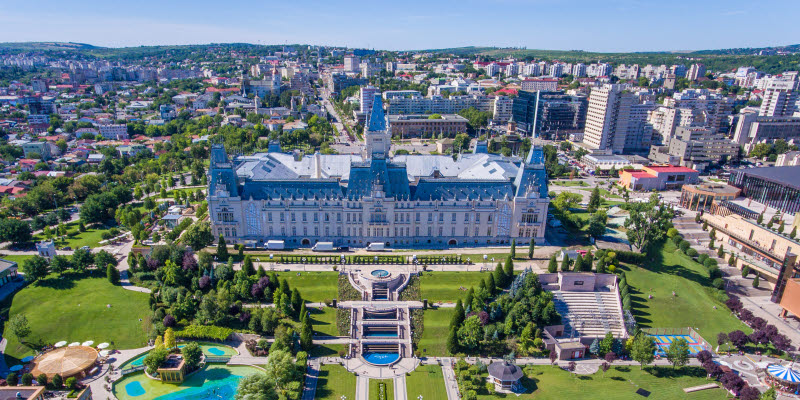 In May next year, Malmö will be the first airport in Scandinavia to offer non-stop service to Iaşi, Romania.
The city of Iaşi has a population of about 300,000 and is located in northeast Romania in the historic Moldavian region. Iaşi is one of the oldest cities in Romania and once the crossroads of transport routes between Poland, Hungary, Russia and Istanbul. In Iaşi, people can visit places such as the Gheorghe Asachi Library at the Technical University, which has been named the most beautiful library in the world, and go shopping at the Palas Mall.
The new route will be Wizz Air's fourteenth from Malmö Airport and the third to Romania.
"We are really pleased that Wizz Air continues to expand its service in Malmö," says Peter Weindhandl, airport director at Malmö Airport. "Eastern Europe is one of the most popular regions right now, and we are really pleased that air links will be improved to one of the fastest growing markets, both from Malmö and Sweden in general."
"Today we are thrilled to announce a new destination from Malmo to Iaşi, Romania. Underlining our commitment to the region, we look forward to continuing our fruitful partnership of over 13 years with Malmo Airport and remain committed to bringing even more exciting opportunities that can best meet our Swedish customers' needs," says Sorina Ratz, communications manager at Wizz Air. "Our dedicated crew looks forward to welcoming each passenger on board our young fleet to discover some of the thirteen destinations available in Wizz Air's network from Malmo."
Flying time between Malmö and Iaşi is estimated at about 2 hours and 35 minutes. Departures will be on Tuesdays, Thursdays and Saturdays.