Celebrate with us! On December 1, 2022 Malmö Airport will be 50 years old. We're celebrating this all year long with activities at the airport and in Swedavia's digital channels. You'll be able to read here about the people behind Malmö Airport and their exciting stories. For example, did you know that Zlatan Ibrahimovic played football with his wife, Helena Seger, in the departure hall and that Pope Francis met Sweden's former prime minister at the airport? You can read more about these and other stories here. 
Did you know this about Malmö Airport?
The first airplane landed at the airport in 1972. Air traffic initially flew to Stockholm and a few charter destinations, but there was a rapid increase in demand and a number of destinations were added.
Since it opened, more than 60 million passengers have passed through the airport on their way to work, a holiday or their big adventure in life – perhaps you're one of them?
Malmö Airport is Sweden's third largest airport and a major workplace, with some 900 employees spread across 60 companies. The airport is located in the heart of the growing Öresund region, 30 km from Malmö and Lund and 55 km from Copenhagen. There is also a take-off and landing pad for helicopters.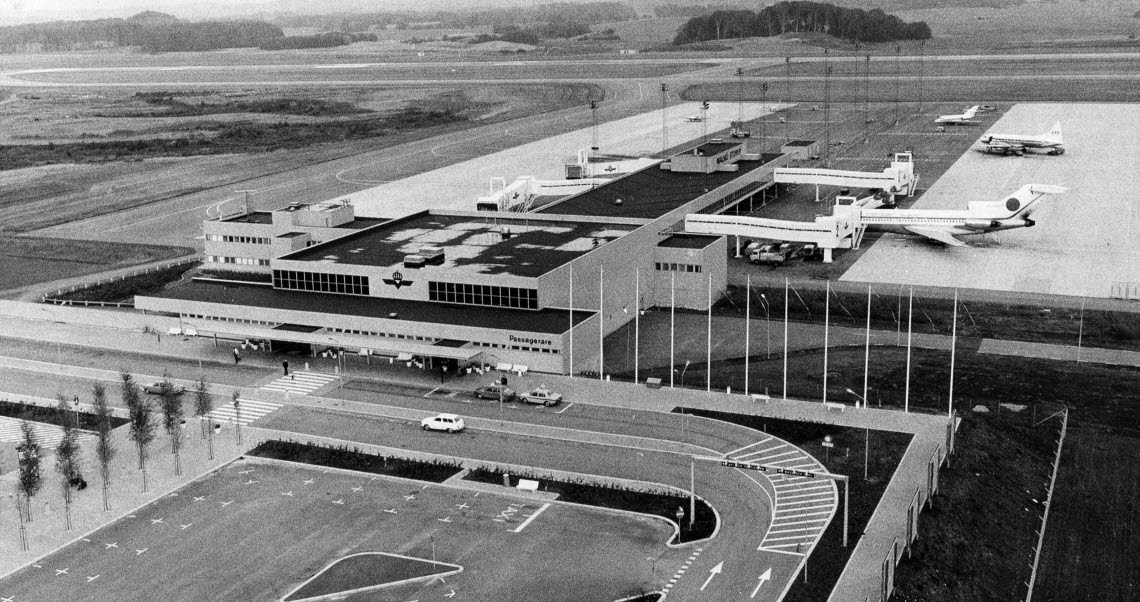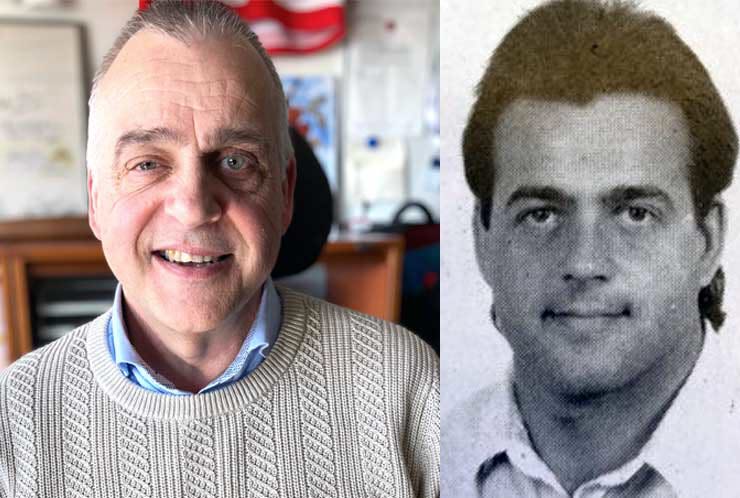 Interview with Lars Söfgren, head of security
Lars Söfgren has worked at Malmö Airport since 1980. Today he is head of security at the airport.
"My first memory of Malmö Airport was actually its inauguration in 1972. My father worked at Bulltofta and was involved in the move here. I was twelve then and got to follow along with my father. I thought the airport, with its four gates, was enormous."​
During the summer of 1980, Lars worked with loading on the apron, and in 1985 he was hired as an emergency preparedness officer. His area of responsibility was preparedness and emergency planning.
"At that time, security was completely different. You got a bunch of keys and that was enough. Obviously, the big escalation in security measures took place after September 11, 2001. I'll never forget … I was the only person from the management team on hand since everyone else was involved in business planning. I was just about to go home when someone called from the Airport Security Center, and I stayed there the whole night. After that, new procedures were established all over the world.​"
In December 2009, the COP15 convention was held in Copenhagen. A number of heads of state landed at Malmö Airport, including one president from Africa. Lars recalls how there was a snowstorm that day, and as a result the aircraft could not take off.
"We had to drive the president to our VIP room at the airport, where he was given gingerbread biscuits while waiting for a hotel room. Once he got his room, he was really charmed by the Christmas lights placed in all the windows. Those would be perfect in his church in Africa! So early the next morning, we went to the Ica store in Svedala and bought 30 of these Christmas lights, which he was delighted to take home with him.​"
Lars also remembers another celebrity, the football player Zlatan Ibrahimovic, together with his family, who he helped on a number of different occasions.
"It was in connection with Zlatan visiting his parents together with Helena. Helena had worked as a flight attendant, and I knew her so she asked me to pick up their rental car. And I did that, nice guy that I am, so they could travel incognito."
The most touching moment during Lars' time at Malmö Airport involved a cherished meeting.
"We were contacted by an adoption agency. They wanted to have a partnership in which they flew children with KLM from Amsterdam to the airport, where the children could meet their new family here. That was probably the most touching moment I've experienced," Lars recalls.
Interview with Helene Lindell-Quelhas, Airport Officer
Helene has worked at Malmö Airport since 1995. She started working with check-in and now works in the operations section as an Airport Officer.
In her job, she has met, among others, the entire Swedish royal family, the then UN Secretary-General Kofi Annan, the musician Per Gessle, the football player Zlatan Ibrahimovic (who played football with his partner in the departure hall) and the artist Magnus Uggla.
"In 2016, Pope Francis met Prime Minister Stefan Löfven at the airport. Stefan's wife, Ulla, the politician Alice Bah-Kuhnke and others were also there. We built up operations and smartened up the newly-built section of the airport. It was a two-day visit with a big security force. And naturally, the pope waved...​
"What I like about this place is that the work is varied and challenging. And then, obviously, my colleagues are the best, and I'm the best at being a mother to everyone, haha! I like Malmö Airport because it's so much like family. People say hello to the people they meet, and there's a willingness to help each other since everyone knows that everyone is needed so that it all works."
Helene recalls the 1999 Copenhagen airport strike, which was very challenging. For thirteen days, a large share of Kastrup Airport's air traffic was redirected to Malmö Airport. Employees, buses and tour operators helped each other out.
"At that time, I was working with information and handled logistics, including announcements. It was crowded but everyone was cheerful and helpful. The lights in the terminal were turned off at night, and masses of people were lying there, trying to sleep. It all went perfectly! All the flights were on time – we got a lot of praise. All of the tour operators thought it was fun to be here since we treat people like family and are a welcoming airport. To thank us, they treated us to a visit to Tivoli amusement park and a party!​"