Environmental issues are a priority at Swedavia, and Visby Airport works continuously in a number of different areas to reduce its environmental impact.
The climate has long been a prioritised issue for Swedavia and our airports, and our efforts have yielded results.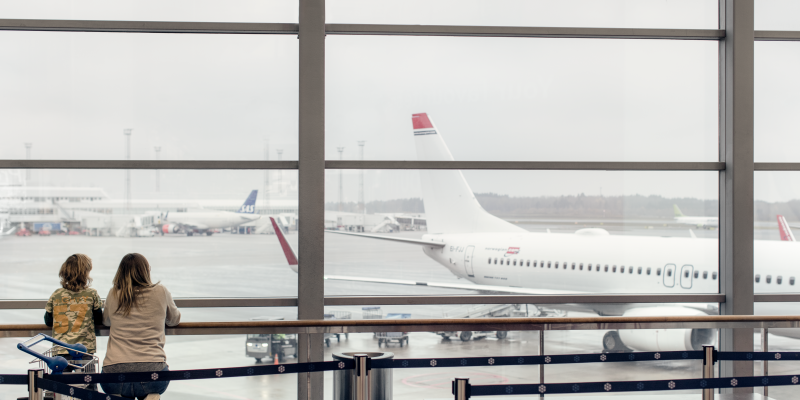 Our zero vision
In 2020, Swedavia achieved the company's goal of no fossil carbon dioxide emissions from airport operations run under our own management.
Extensive work underpins our success in achieving zero fossil carbon dioxide emissions. We purchase green electricity for all our operations, the back-up power supply runs on hydrotreated vegetable oil (HVO), our vehicle fleet runs on HVO, fossil-free gas or green electricity, and we purchase liquefied petroleum gas (biogasol) and biogas.
Read more about our zero vision work, what else we do and what you can do to contribute to the transition to net-zero aviation.
Expanded climate work
All of Swedavia's airports are accredited at the ACA 3+ level in accordance with Airport Council International (ACI) Europe's standards for the climate work of airports. That means our airports continuously reduce fossil carbon dioxide emissions from their own operations, offset the emissions that have not yet been reduced and help other businesses operating at the airports to reduce their emissions. At the end of 2020, we achieved our fossil carbon dioxide emissions goal for airport operations run under our own management.
The next goal is to have all the airports accredited at the ACA 4+ level, which means that compounds to de-ice runways/aircraft and coolants are to be included in the measurements. We shall also work to a greater extent to engage and work together with other companies and organisations that have significant carbon dioxide emissions at the airports in order to continue reducing emissions together. Over time, all the operations at our airports will switch to renewable energy sources. This work is in line with the International Panel on Climate Change's goal not to exceed a 1.5 degree rise in global warming as well as Swedavia's strategy and goals for proactive climate change adaptation.
Facts about Airport Carbon Accreditation (ACA)
Airport Carbon Accreditation is a framework within Airport Council International (ACI) which evaluates airports' work with handling and reducing their carbon dioxide emissions. The framework has six levels.
The set certification requirements for ACA4+ includes adapting the airport's handling of carbon dioxide to the Paris Agreement as well as an inclusion of further emission sources in the airport's climate footprint that covers all considerable operational emissions from a third party. The emphasis is on creating effective partnerships with airport actors to reduce emissions. The initiated partnership plan that contributes to the change for the airport's partners as well is a prerequisite for the certification.
Six of Swedavia's ten airports have been certified at the highest level, ACA4+; Stockholm Arlanda Airport, Göteborg Landvetter Airport, Malmö Airport, Åre Östersund Airport, Visby Airport and Kiruna Airport. The four remaining airports - Bromma Stockholm Airport, Luleå Airport, Umeå Airport and Ronneby Airport - will be certified according to ACA4+ during 2023 and 2024.
Stockholm Arlanda Airport was one of 17 airports that joined the framework at its start in 2009. Göteborg Landvetter Airport joined in 2010. Both airports were immediatly put in the, then, highest level of the framework, ACA3+ and Swedavia became the first airport concern in the world to become fossil free in their own operation at the end of 2020. Stockholm Arlanda Airport also became the first airport to accept ACI's newly constituted ECO Innovation Award in 2010, a distinction the airport also received in 2021.
At Visby Airport, aviation, culture and nature live side by side. It is therefore important to continuously strive to reduce a negative environmental impact from the airport.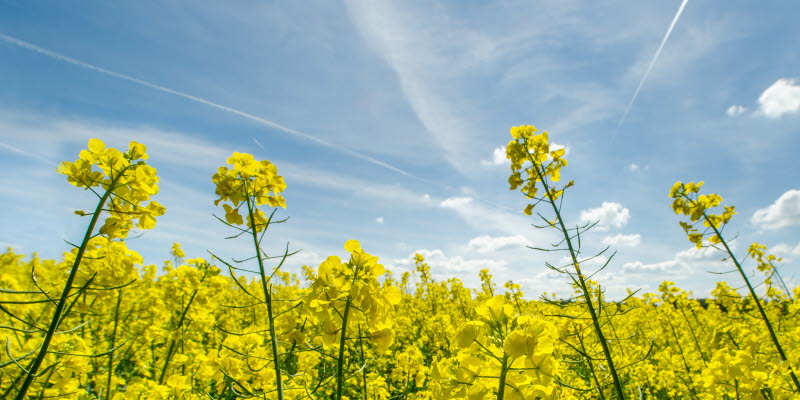 Climate change is a key issue for the development of civil aviation, and Malmö Airport works actively in several areas in order to minimise the negative environmental impact of our operation.
Swedavia continuously works to limit the impact of aviation noise from Visby Airport, which is always an important issue for neighbours and the aviation industry.
The airport works very actively with residential planning. By changing approach and landing methods to the south of the airport and by holding meetings with pilots and air traffic controllers, efforts are made to limit noise exposure for residences and other operations that are sensitive to noise. The airport is located near the sea so only short flight paths over land are needed for current routes because most commercial traffic heads for the Swedish mainland.
Altogether, fossil carbon dioxide emissions from Visby Airport constitute about 0.13% of Gotland's total emissions.
The biggest source of carbon dioxide emissions at the airport are the aviation operations run by the different airlines. Aircraft emissions consist mostly of combustion gases. Other emissions are produced by ground transport to and from the airport. The Swedish aviation industry aims to be completely fossil-free by 2030 (domestic travel).
Airport operations include the heating of properties. Heating is provided by heat pumps and green electricity. Swedavia's own carbon dioxide emissions only from renewable forms of energy do not contribute to net carbon dioxide emissions in the atmosphere.
Swedavia works to achieve a good ecological and chemical balance in the bodies of water that its operations have an impact on.
Surface water from aircraft parking stands and the runway is collected and reused. Residue from the urea used for runway anti-skid treatment is picked up in the flow of surface water, and the nitrogen contained in it fertilises a nearby golf course when it is watered. Reusing the airport's surface water reduces the use of both groundwater and mineral fertiliser. Surplus glycol from the de-icing of aircraft is collected separately, excess water is removed, and the product is used as new de-icing fluid.
Firefighting exercises mainly use biogasol as a fuel and only water as an extinguishing agent. This prevents the emission of unburnt fuel into the atmosphere and the discharge of extinguishing agent residue into the soil.
Sampling of run-off, groundwater and surface water is carried out in compliance with control programmes. Soil samples are also taken in conjunction with groundwork. There are residues of coal tar from older layers of asphalt.
Swedavia treats PFAS as a priority issue. Each quarter, soil, run-off water, surface water and groundwater at Visby Airport are sampled in order to survey the presence of contaminants and the potential spread of PFAS.
Background
PFAS is an umbrella term for a large group of perfluorinated organic compounds. These compounds are very useful chemicals and are still employed in many ways in society, including in textile production, surface treatment of different materials, and different kinds of hydraulic systems. PFAS compounds were also used in firefighting foam. Firefighting foam containing PFAS compounds was used at Visby Airport for decades, until the early 2000s, when it was discovered that these compounds were potentially toxic. In 2008, an internal ban on PFAS was introduced, three years before such firefighting foam was prohibited by law in 2011.
Swedavia' work
We work with action plans for contaminated soil and follow regulatory recommendations for surveying and measures to be taken. Since the winter of 2017-2018, the surface water collected at Visby Airport is collected through a charcoal filter and then used to water the Gotska Golf Club's golf course adjacent to the airport. About 25 million litres of surface water are treated each year.
Firefighting foam was mainly used at Visby Airport at its firefighting exercise site before 2008. Swedavia has delimited the area affected and identified about 30 properties with their own well whose water was affected by PFAS. These properties have been connected to the local water supply or had a charcoal filter installed. Work is currently under way to minimise the continued spread of PFAS.
Further information about PFAS, for instance which regulatory agency is responsible for what kind of work with contaminants, can be found on the Swedish Chemicals Agency's website.
Visby Airport has a rich variety of flora and fauna.
Large parts of the airport area are managed as hay meadows, where many different species of plants and animals are found. A number of insects and plants found on the EU's Red List of threatened species are found in the grasslands, limestone planes and shrublands in the airport area.
Swedavia applied for a new environmental permit for its operations at Visby Airport in early 2013. On January 29, 2015, a ruling was issued on a new environmental permit for Visby Airport.
The aim of the application is to obtain a permit based on current environmental laws, the Swedish Environmental Code, and to safeguard operations over the long term. As a result of the ruling, among other things, a decision on the final conditions for surface water was postponed for a trial period. During the trial period, Swedavia carried out studies, the results of which were submitted on August 31, 2021. Visby Airport awaits a decision on the final conditions regarding the treatment of surface water. The environmental permit regulates, among other things, civil och military flight paths, noise levels, chemical and waste management, and the airport's emissions.
The following environmental projects are ongoing as part of the work with Visby Airport's environmental goal:
Infrastructure investments for electric aircraft
With the help of the Swedish Environmental Protection Agency's Klimatklivet project and in partnership with GEAB and Region Gotland, two charging points for electric aircraft have been installed by Swedavia. The investment in electric aircraft is an important part of the aviation industry's transition to net zero operations. On October 1, 2021, the first electric aircraft landed at Visby Airport and the charging points were inaugurated.
A pilot facility with a unique inductive, dynamic power transmission system has been set up at Visby Airport and along the road leading to central Visby. A lorry and an airport bus serve as test vehicles on the world's first wireless electrified road for buses and heavy lorries. Electreon developed the charging technology, and the project is being funded by the Swedish Transport Administration. Take the opportunity to travel with Smartroad Gotland's airport bus this summer.
Energy efficiency measures
The airport works actively to reduce energy use. Air source heat pumps are being installed, thus replacing direct-acting electricity and the wood pellet-burning boiler that previously heated some buildings.
In conjunction with Svevia, NIRAS and Örebro University, a trial is under way to clean soil contaminated with PFAS. Analyses carried out on a laboratory scale show good results. Soil remediation may be a way to prevent the continued spread of PFAS compounds from areas contaminated in conjunction with previous firefighting exercises (before 2008).
Environment and energy policy
Swedavia's environment and energy policy naturally follow the current environmental and energy laws.
Purpose and objectives
Swedavia owns, operates and develops airports and properties near these airports in Sweden. We strive to continuously improve our management system (ISO 14001) to minimize our environmental impact and use resources in a sustainable manner throughout the value chain. This is done
primarily by reducing greenhouse gas emissions, minimizing other atmospheric emissions and discharges to soil and water and minimizing the use of harmful chemicals. We shall even secure effective management of resources in order to contribute to circular economy and continuously work
to improve energy efficiency.
For us, it is a given that we comply with environmental and energy statutes in effect as well as other applicable national and international regulations and requirements. It is also a given that we ensure access to the information and resources required to achieve our environmental and energy objectives
and targets. We shall also work to limit aircraft noise and emissions from aircraft operations.
In order to achieve this, working in accordance with the following
fundamental rules is required:
Environmental concern is integral to every part of operations and is taken into consideration in every decision.
The most important environmental issue for the aviation and real estate sectors is their climate impact, and this must be given priority in decisions and activities.
We shall continuously improve energy efficiency and manage our own operations as well as influence other companies and organizations that we interact with for the sustainable use of resources.
We shall purchase energy-efficient products and services and promote construction that leads to better energy performance.
All of Swedavia's employees shall take part in our environmental and energy work.
We shall assess and manage environmental risks and energy performance in a systematic manner.
Swedavia shall take an active part in local, regional, national and international work in order to reduce the aviation industry's negative impact on the environment and work for the sustainable development of airports.
For information about aircraft movements, Swedavia currently suggests the use of publicly available tools.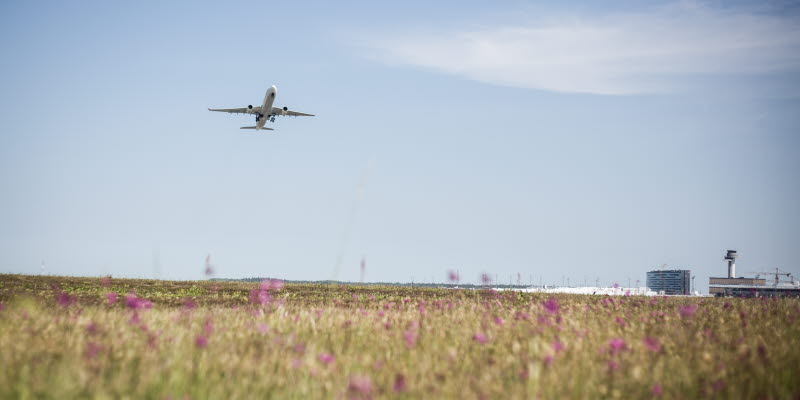 One public tool available for use is Flightradar24.com.
The Webtrak tool that we previously made available here on our website is being reviewed, and we are exploring the possibilities of using other data sources. This is in order to once again enable people living in the vicinity of our airports to track air traffic movements and link this information to aviation noise measurements where available.