Espresso House to open at Visby Airport
2018-04-05, kl. 08:14
Everything is now set. On June 7, the Swedish coffee chain Espresso House will open its doors at Visby Airport.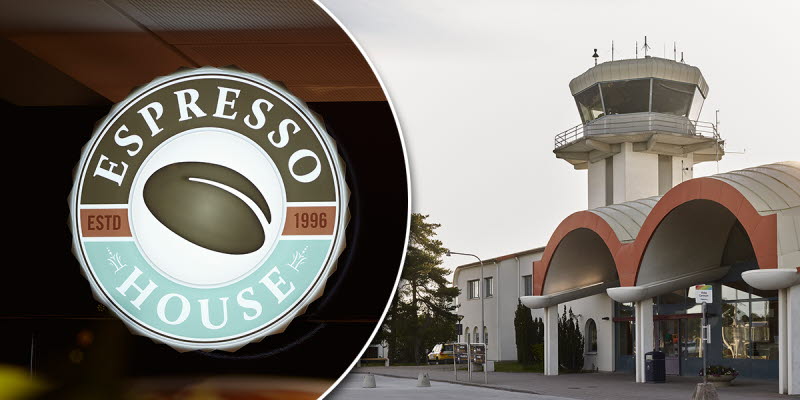 In early June, Visby Airport will get a new café when Espresso House opens an outlet before the security checkpoint. The café will be the coffee bar chain's second on the island of Gotland.
"Construction is under way, and the café is scheduled to open on June 7. Things are in full swing, and we are hiring staff," says Kati Ahtee, sales manager for Swedavia in Visby.
The Swedish coffee chain Espresso House opened in Lund in 1996 and over time has become the largest coffee bar chain in the Nordic countries. One of the secrets to its success is the emphasis on craftsmanship, quality and aromas. At Espresso House, gourmet coffee is made with beans from specially selected plantations in Brazil, Ethiopia, Guatemala and Tanzania.
Espresso House coffee is labelled Direct Trade, Single Estate or Single Origin. This means, among other things, that the coffee is purchased in close collaboration with the grower and the bean's journey to your cup is fully traceable.