What Swedavia is doing
At Swedavia, we work with climate change adaptation in our own operations but also with initiatives that will drive the development of fossil-free aviation.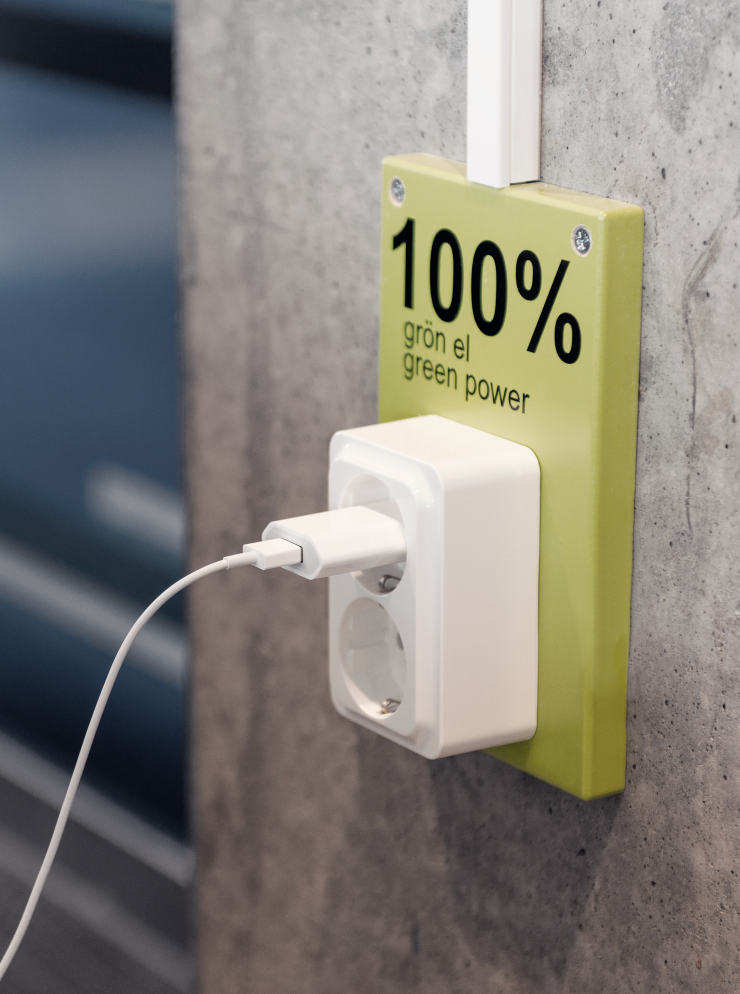 Fossil-free airports
In 2020, Swedavia's operations at all ten of our airports will be completely fossil-free. To achieve this goal, we are carrying out a major transformation. Here are a few examples of measures that have helped cut our emissions:
Green electricity has been purchased for all our operations.

Biofuels have replaced oil for heating airport buildings.

Efficiency improvement measures have been implemented alongside our replacing fossil fuels.

Firefighting exercises are carried out using the renewable fuel sekundol instead of Jet A-1.

Environmental cars are chosen when passenger cars are purchased or leased.
Fossil-free air transport
Swedavia is working in line with Sweden's Road Map for Fossil-Free Competitiveness, launched in 2018. The goal is fossil-free domestic air travel by 2030 and fossil-free Swedish air travel by 2045. Read the road map.
Here are a few examples of what Swedavia is doing to drive the development of fossil-free aviation:
Swedavia is working actively to promote the switch to biofuel and has the goal that five per cent of all fuel used for aircraft at Swedish airports will be fossil-free by 2025.

Since 2016, Swedavia purchases biofuel equivalent to the amount used for the company's flights for business purposes.

Swedavia also invites other organisations in the public and private sector to take part in the company's biofuel joint tender in order to stimulate demand.
450 tonnes! We at Swedavia have purchased that much bio jet fuel, made from used cooking oil, for our flights for business purposes. 
Green electricity. Charge your mobile phone or laptop using green electricity at our airports before your departure.
In about five years.  That is how soon it will be when the first domestic routes can be operated by electric aircraft. We are thus preparing our airports for the switch to electric aircraft.