New charter service between Amsterdam and Kiruna
2017-06-28, kl. 08:36
In February 2018, a new charter service will be launched between Amsterdam and Kiruna. The Dutch tour operator Voigt Travel and the Swedish Lapland Visitors Board have teamed up to bring about the venture.
"I am incredibly pleased about the interest that Voigt Travel has shown in Swedish Lapland and the fact that they have chosen to make this investment via Kiruna Airport", says Andreas Fredriksson, airport director at Kiruna Airport.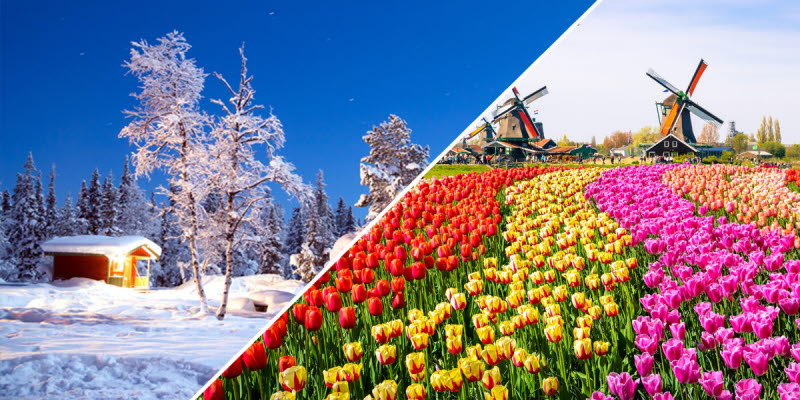 Beginning February 3, 2018 and until March 3, five charter flights from Amsterdam will arrive at Kiruna Airport. This is a long-term venture, with the objective being to establish a permanent link and increase traffic in the years ahead.
"We want Dutch holidaymakers to become familiar with this beautiful but unknown area, and we know from experience that the only way to succeed is through a close partnership with the region itself," says Cees van den Bosch, the owner of Voigt Travel, in a press release. In recent years, Kiruna Airport has seen tremendous growth in passenger volume, especially related to the growth in tourism, and airport director Andreas Fredriksson is pleased with the latest venture.
"The Swedish Lapland Visitors Board, the Kiruna Lapland Economic Association and the airport have done a good job in landing this deal. I would now simply add that development is needed for us to arrange similar deals or further expand activity, for instance, with Voigt Travel. Kiruna Airport needs to develop, and so does the region. What pleases me is that we can see this and thus work proactively with the matter."