Mia Parnevik: I always have this with me when I travel
For the popular TV celebrity Mia Parnevik, it's more normal to be on the road than at home. For the past 30 years, she has lived in the US with her golf-playing husband, Jesper Parnevik, and travel has been a natural part of their lives. Mia is currently appearing in the TV show Parneviks and is also deeply involved in charity work through organisations such as UNICEF and SOS Children's Villages. She shares her best travel tips with Swedavia and tells us what her family and friends in the US always ask her to buy when she's in Sweden.
(Photo: Frida Funemyr)
Mia Parnevik has a hectic schedule, between her Florida home in the US and various projects in Sweden, the country that she left more than 30 years ago but has still never let go of. In the next few months alone, she has four trips to Sweden planned, among other things to take part in different charity galas. 
"Given that we travel so much, flying has almost become like driving for us. Over the past 30 years, we've averaged maybe two trips a week to destinations all over the world so we've become rather used to it. For us, it's quite normal to be on the road," says Mia Parnevik.
After many years of intensive travel, Mia has refined the art of packing hand baggage so that it's light, practical and includes all the essentials in her now-famous Pippi Longstocking suitcase.
"No matter where I travel, I always have hand disinfectant, some reliable noise-cancelling earphones, Resorb (rehydration powder) and face cream so I don't dry out. I usually always have an extra pair of socks with me because it feels fresher walking on board in them."
If you, like Mia, prefer to get to the airport well in advance before your flight, there's often a little time left over to browse around the shops in peace and quiet, eat something at one of the restaurants or take care of last-minute matters before the flight.
"The first thing I do after the security checkpoint is buy Swedish sweets and drop by Apoteket (a Swedish pharmacy chain). For some reason, I always feel more comfortable with Swedish products – I have been since I was a child. Before my flight takes off, I always try to make sure I have time to eat something at the airport, and nowadays there are some really good places at Stockholm Arlanda, including Pontus in the Air."
Before each trip to Sweden, Mia's friends and family place their orders for Swedish products that are hard to get hold of in the US.
"It's usually anything from hair products, snuff and sweets to healthy natural things and goofy things that my kids want, like hair bands and slightly odd stuff. Since the kids were small, I´ve always stopped at Pocket Shop and bought Swedish books to take home."
For someone who has seen as much of the world like Mia has, it can be hard to choose a favourite destination, but if she's forced to choose, California is a strong candidate. She's spent a lot of time there, and for several years she has produced her own wine there.
"My husband, Jeppe, has competed a lot in California and I love being there because it's so special and fantastic. My best tip is to go to Napa in September or October when it's harvest time – it's totally, magically beautiful with all the colours. Fly to San Francisco, rent a car and explore the area on your own."
Charity work is a big and important part of Mia's life so it's not strange that her most unforgettable travel memory is from a trip she made with her daughter for SOS Children's Villages earlier this year.
"My daughter Penny and I were in Nepal a while ago. It was an unforgettable trip, partly because it's so awful to see the misery the children live in, but at the same time it felt fantastic being able to help and do something about it. That was the trip that had by far the biggest impact on me."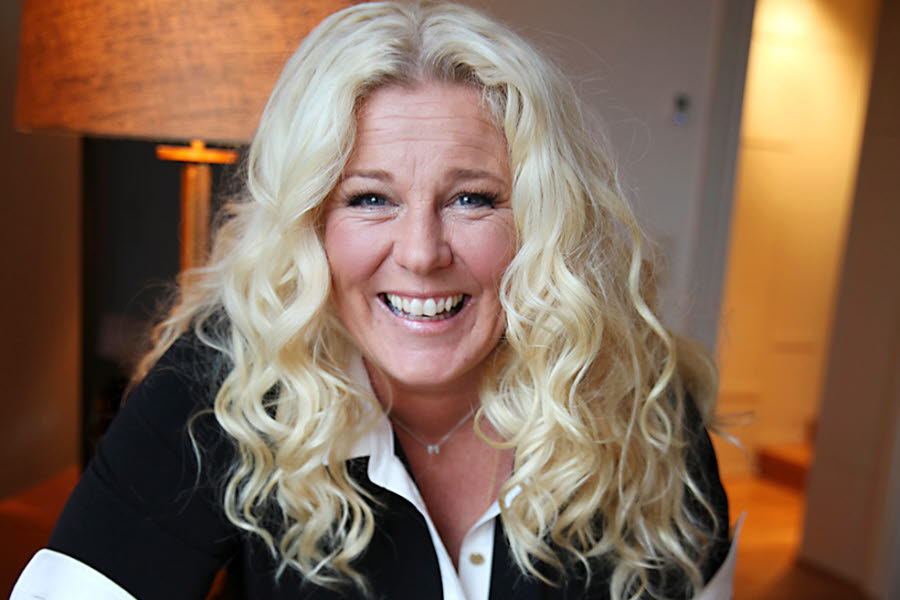 Mia Parnevik: "You should travel to Arlanda to go shopping"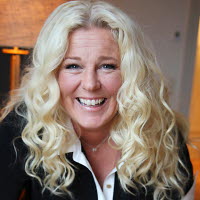 Mia Parnevik about...
"God, what cool things! You mean it's Swedish? That's great! I will say, you should travel to Arlanda to go shopping."
"Oh, that tastes good! A friend told me, you have to buy your cinnamon buns there".
"Pizza, pasta, tapas... This is fantastic – and you can take everything with you. My husband loves tapas! You obviously should travel to Arlanda to eat at good restaurants."
"This is the best thing going! Perfect for all the little ones with energy to burn so they can jump around a bit before they board the plane".
"This is the last stop before I board the plane. I always have to buy a few Swedish products that I miss abroad.
"I usually buy gifts here too because there are a lot of Swedes who live where I live. For instance, people always want Annas pepparkakor (ginger snaps) – and other Swedish foods. Americans aren't familiar with cheese planers (which shave off cheese in thin slices rather than in chunks) so I usually always buy some to take with me."