Cecilia Forss: I usually secretly sign my books at Arlanda
Actor and writer Cecilia Forss is currently in the spotlight twice over, with the release of her second book, Paketlandet ('Package Land') and for her starring role in Storm på Lugna gatan ('Storm on Quiet Street'), this year's "Advent calendar" TV series, a Christmas tradition in Sweden. She shares her best Arlanda tips with Swedavia and describes what life on the move is like for someone with a nut allergy.
Read more: Cissi's three best Arlanda tips
"The first thing I usually do after the security checkpoint is go round and browse a little in the duty- and tax-free store, check out a few fragrances, try new things and get some expert help from the friendly staff," says Cecilia Forss.
After that, it's up to every author to look after her own interests.
"If I have time, I usually go past Pocket Shop and check to see if they have any of my books on the shelves, and sometimes I sign them in secret, like a little surprise. The last time I was there, the staff asked if I wanted to sign a few books too, so it seems like people actually appreciated it."
Like society in general, the air travel industry needs to reduce its carbon dioxide emissions, and today there is a great deal of discussion about how people can combine travel with a sustainable lifestyle.
"I travel a lot, both for pleasure and business, but in order to do this with a clear conscience, I buy carbon offsets for my flights. So I really want to take the opportunity to spread the word about the Fly Green Fund, a non-profit organisation that enables companies and individuals to reduce the climate footprint of their flights. It's so easy to contribute. You can even pay by Swish, and the money goes towards buying biofuel, which is far better for the environment."
In the years ahead, Stockholm Arlanda will be expanded and developed, both in order to remain a world leader in its environmental work but also to meet new demands from passengers. Among other changes, there are plans for a brand-new marketplace with opportunities for inspiring shopping and new restaurants. Cecilia has identified a gap in the market that she is happy to share with us.
"One idea that I've thought about and would now like to share for free is that there should be a place for manicures and pedicures at Arlanda. It would be perfect to have your nails and feet done if you haven't had time before you head off to your holiday at the beach."
It can be hard at airports to totally avoid things that cause an allergic reaction. For instance, there can be scents from the perfume shops in the terminal. Moreover, some airlines still serve peanuts, so people who are allergic to peanuts need to mention this, both to the airline when they book a flight and to airport staff when they board the aircraft. This is something Cecilia has considerable experience with.
"Since I'm allergic to nuts, flying can be especially stressful. Sometime I'm told that peanuts are a legume and cashews are really a seed, but that doesn't make any difference to me – I'm still allergic to both of them. Once when I travelled to India, I had to stop a whole plane because they couldn't get rid of the nuts."
Despite her allergy, most of her trips have gone really well. If she has her choice of destinations, the US tops her list.
"I love Los Angeles and I love New York. Those two cities are my happy places. The sky's the limit, and you can simply be free. I love Los Angeles for the chilled-out mind-set and positiveness, and I love New York because it's the exact opposite – you have to have thick skin and walk quickly, but when you follow the pulse and get into the rhythm, there's the feeling that anything can happen and it can happen now. It's incredible."
As an example of how anything can happen in New York, Cecilia describes the time she met the former Swedish UN deputy secretary-general.
"One unforgettable memory from New York was when a friend and I met Jan Eliasson up in his flat. He didn't have any snacks so he brought out some breakfast cereal. We each had a gin and tonic and munched on cornflakes as an appetiser and discussed life's great questions."
Cissi Forss's three best Arlanda tips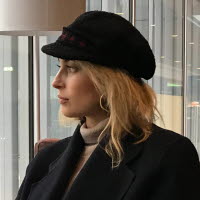 Cecilia Forss
Skådespelerska och författare
1. Browse in the duty- and tax-free store
"The first thing I usually do after the security checkpoint is go round and browse a little in the duty- and tax-free store, check out a few fragrances, try new things and get some expert help by the friendly staff.
"I often buy a new lip gloss, sun screen and chewing gum to take along on my trip." 
2. Buy compression socks
"Compression socks are something you shouldn't travel without, especially if you're pregnant like I am. I usually also buy a pair for my boyfriend."
3. Fill your water bottle
"At Stockholm Arlanda, here are a number of water fountains after the security checkpoint. That's so god because then you can fill the water bottle you have with you instead of buying so many new water bottles. That's a hot tip!