Medicine and medical devices
We've compiled important information here about what you need to keep in mind regarding medicine and medical devices such as pacemakers and oxygen equipment. You can also read about what happens if a medical device is damaged or lost during your flight.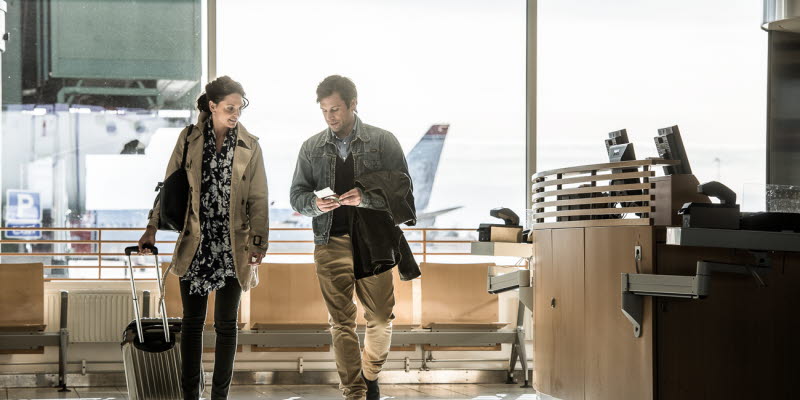 Medicine
Always pack your medicine, including liquid medicine, in your hand baggage since checked baggage can, for instance, sometimes be delayed. If you have liquid medicine in your hand baggage, you simply show this when you go through the security checkpoint. They will screen this together with other hand baggage or use special equipment for screening liquids.
Read more about medicine in hand baggage on the Swedish Transport Agency's website (new window)
Pacemaker
Do you have a pacemaker? Tell the airport staff at the security checkpoint before you pass through the metal screening structure and they will assist you.
It is also a good idea to mention that you have a pacemaker when you book your flight.
Oxygen equipment
If you use oxygen equipment, you need to mention this when you book your flight. If you have your own oxygen equipment, you must say what kind of oxygen equipment you have. There are oxygen tanks on board the aircraft for use in an emergency.
Will you be making a long journey and changing planes? Check when you book your flight that your oxygen equipment and related batteries are approved by the airline you are flying with. Different rules apply for different airlines, so if you are flying with several different airlines, you need to remember to contact each airline.
If a medical device is damaged or delayed
If a medical device is damaged or delayed during your journey, the airline is liable for replacing it temporarily with a similar device. Unfortunately, the temporary device will not be completely identical to your privately owned device.
To reduce the risk of damage to wheeled devices, such as baby carriages and wheelchairs, you can remove all loose parts prior to check-in and, for instance, put them in your hand baggage. This applies to different kinds of fasteners or the wheelchair cushion, which risks getting wet in the baggage handling process.
Would you like to know more about what you should think about when you are flying with a wheelchair or walker? Read more about this under the heading "Reduced mobility" in the menu.