Nextjet to launch route between Umeå and Gothenburg
2018-01-23, kl. 10:50
On March 12, Nextjet will begin operating between Umeå Airport and Göteborg Landvetter Airport, with 32 flights a week. Service between Umeå and Gothenburg will link together two Swedish cities that are currently only reached with a stopover.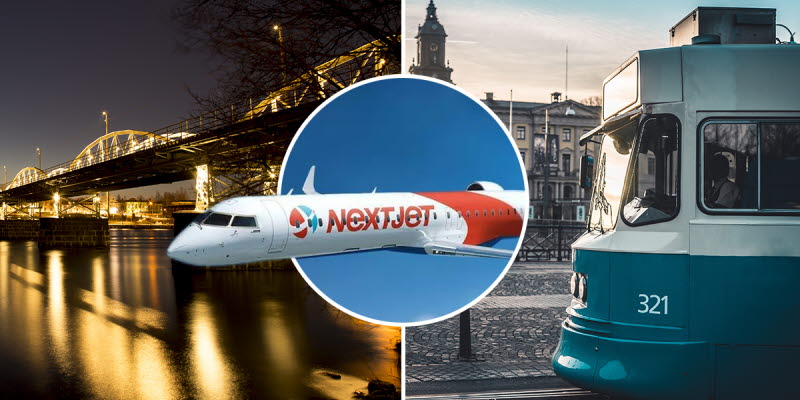 Nextjet already serves the Sundsvall–Gothenburg and Luleå–Gothenburg routes. As a result of the new route, Nextjet will cover a greater share of Sweden than any other airline, with an emphasis mostly on northern Sweden, which has seen an ever-increasing expansion in direct service to Gothenburg.
The Umeå–Gothenburg route will be served by a round-trip flight in the morning and in the evening, Monday to Friday, as well as a round-trip flight on Sundays. Travel time will be 1 hour and 25 minutes. A jet plane with seating for 50 passengers will operate on this route.
"It is gratifying that air traffic from Umeå Airport is growing and that people in western Sweden can now reach the culture and variety of natural landscapes of the Umeå region in just 1 hour and 25 minutes. Getting non-stop service to and from the hub of western Sweden enables increased tourism in both directions," says Bengt-Ove Lindgren, airport director at Umeå Airport.
On weekends, service will also be available to Karleby/Jakobstad. That means passengers can travel conveniently between Umeå and Karleby/Jakobstad on Fridays, Sundays and Mondays.