Win unique accommodation in the ramp tower at Stockholm Arlanda
The old ramp tower at Stockholm Arlanda Airport has temporarily been converted into an apartment decorated by the Swedish artist Cilla Ramnek. It can be yours for a night, all you need to do is to join the competition #HomeAwayArlanda.
Here is your chance to become a guest in one of Sweden's most spectacular apartments. Now five lucky winners from Sweden and selected countries across European will get the chance to spend a night in the tower in a competition carried out by Stockholm Arlanda and HomeAway, the world leader in vacation rentals.
The winner gets a 24-hour experience with the best that Stockholm Arlanda has to offer: VIP service on arrival, a visit to the flight tower 80 metres up in the air and behind the scenes-access at the airport. You will also be treated to some culinary experiences:
Tower breakfast served from RC Chocolat, which is run by Ronny Latva, a member of the Swedish National Pastry Team.
Dinner at Pontus in the Air, which is owned and operated by one of Sweden's most distinguished chefs, Pontus Frithiof.
The competition is open from 13th June to 30th July.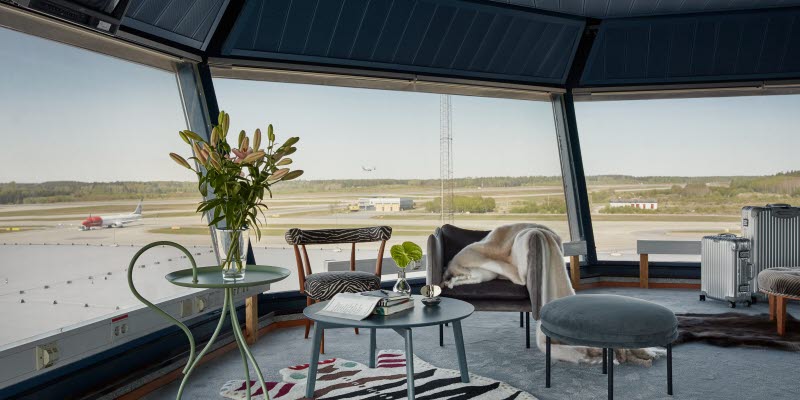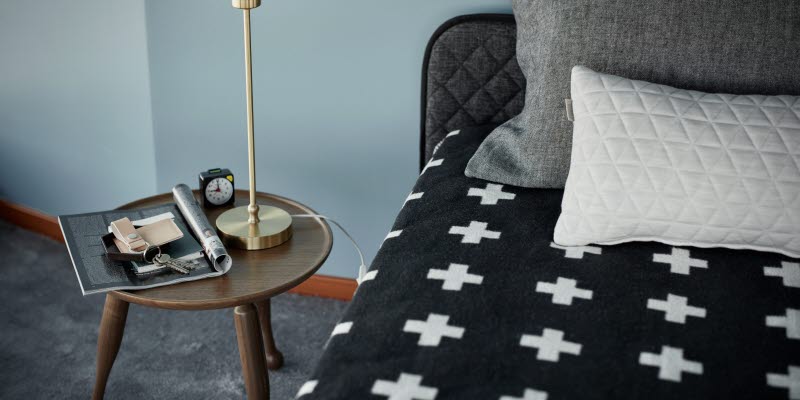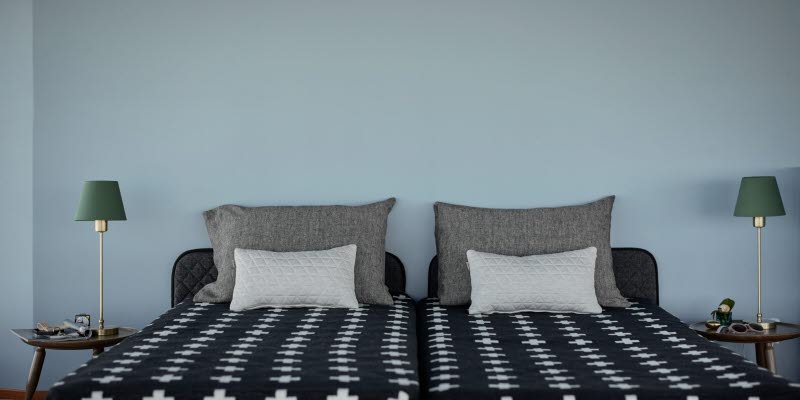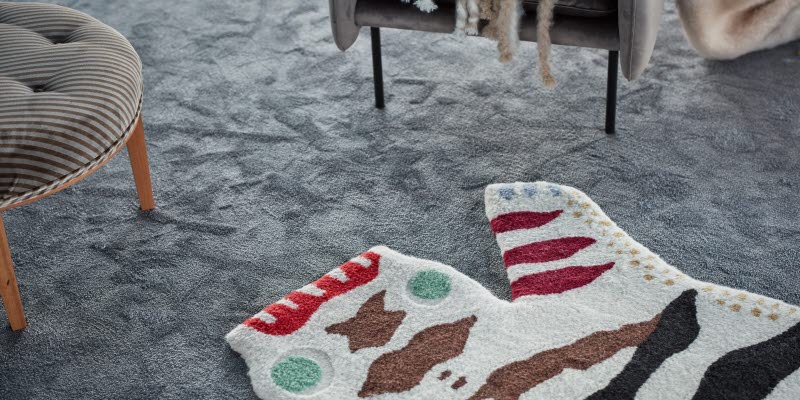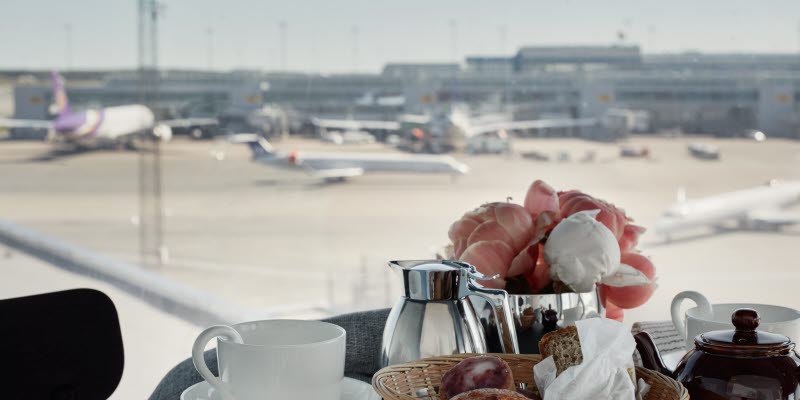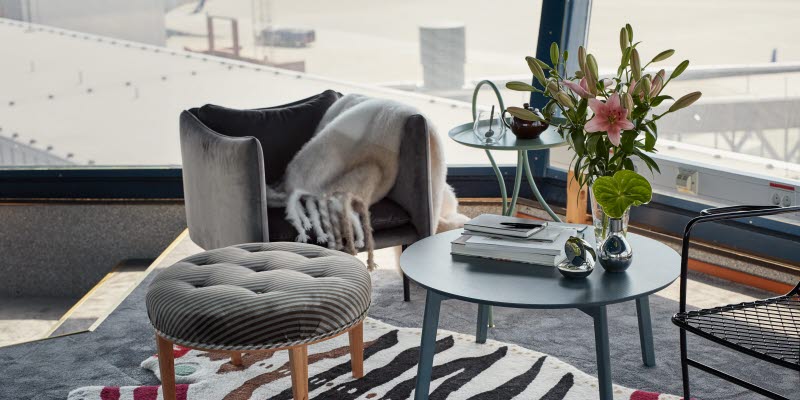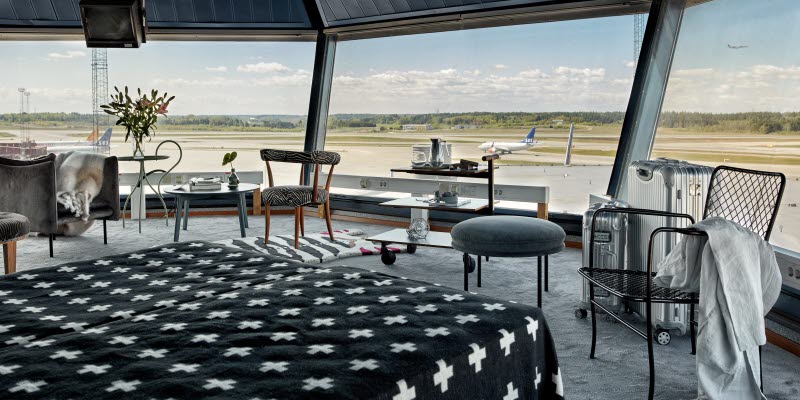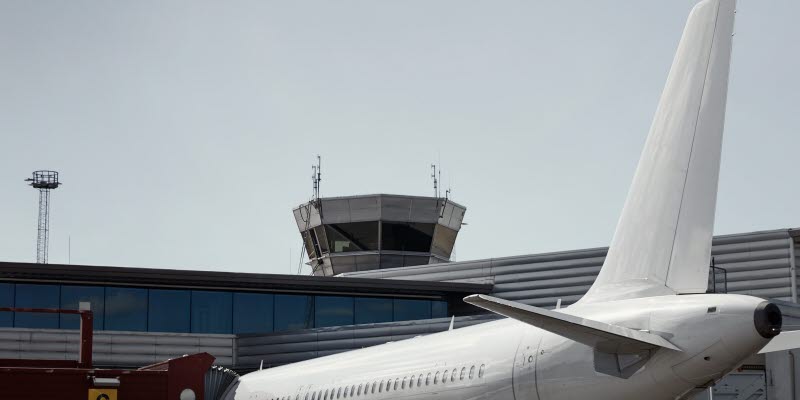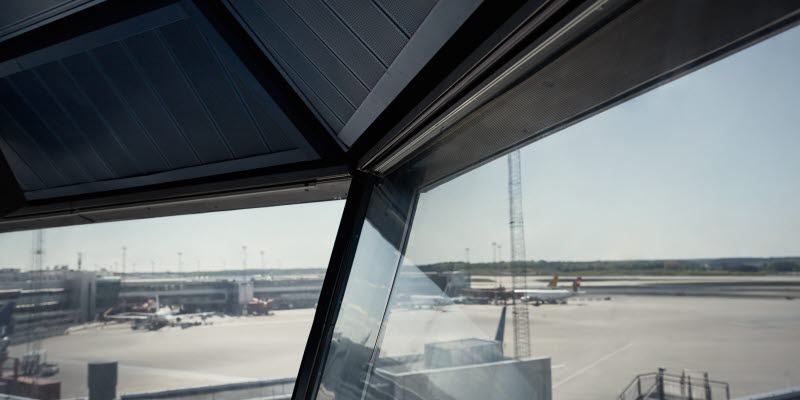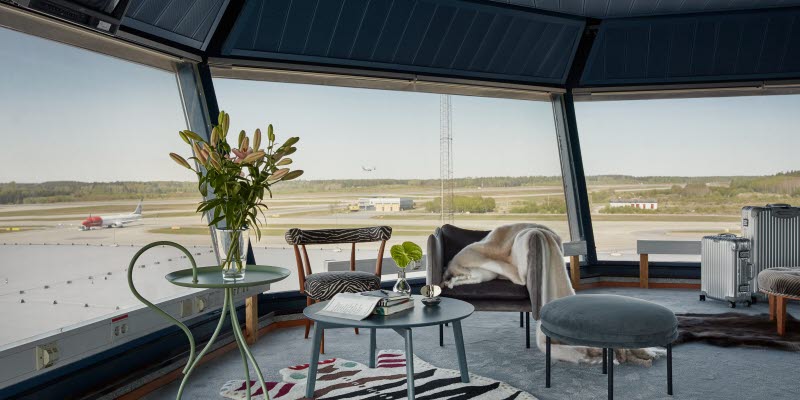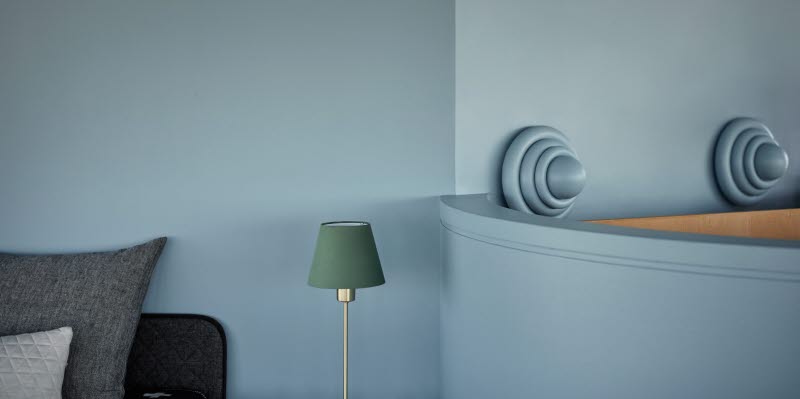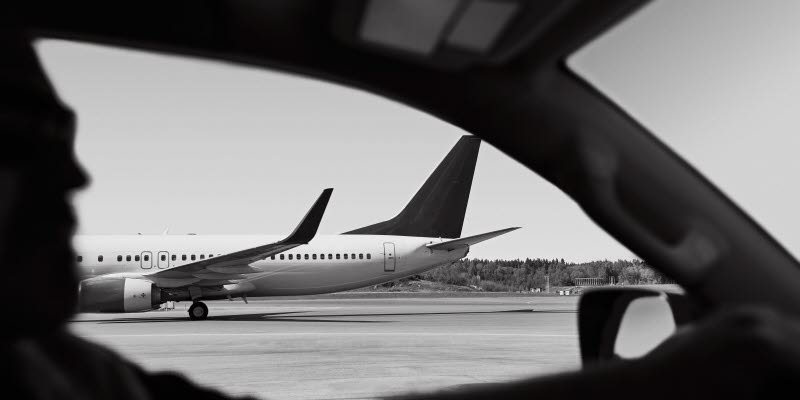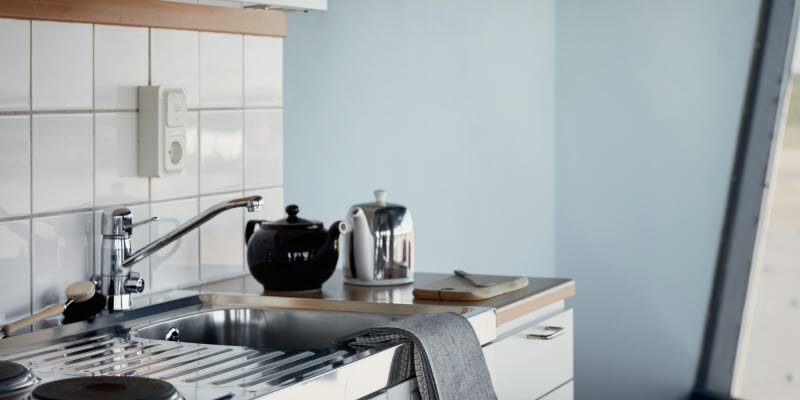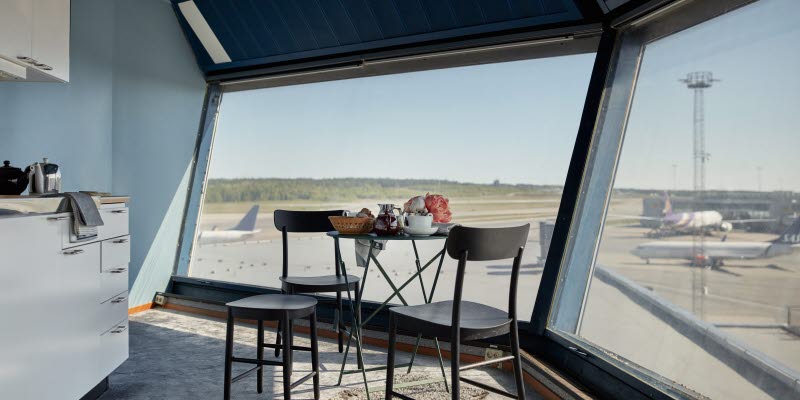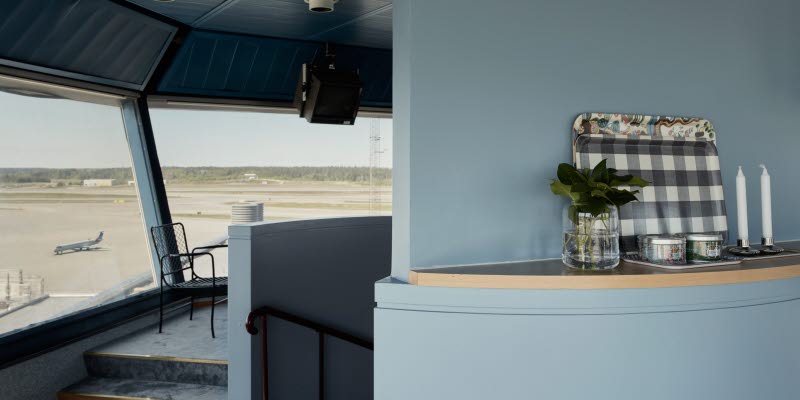 Cilla Ramnek is a multimedia artist and designer who moves freely between commercial commissions and her exploratory work in the studio. For instance, she has taken part in solo and group exhibitions, made art for public settings, mentored, given lectures, designed patterns, and both designed and curated exhibitions.

– I accepted this assignment because I found the tower setting extraordinary cool in a way I really like. Both estethically but I also thought it had an air of abandoness, something I have always been intrigued by. This is by far among the most fun environment I have ever worked with. I am inspired by the place itself with its special conditions and then the furnishing comes naturally, Cilla Ramnek says.
The apartment is decorated with products from Designtorget, Dufry/Design House Stockholm, KKDK Luggage, WH Smith and Franks Flowerbar. Most products are available for purchase at Stockholm Arlanda. Thanks also to Svenskt Tenn and Fogia.