Café & Information
Adjacent to the airport's entrance there is a combined café and information desk. Here you can buy light meals such hamburgers, panini or a salad. Coffee, sweets and newspapers are also available.
Opening hours: Monday–Tuesday 08:30–10:30, 11:15–19:30
Wednesday–Thursday 08:30–10:30, 11:15–20:30
Friday 08:30–10:30, 11:15–20:00
Saturday 10:00–12:15, 12:55–16:00
Sunday 12:30–14:30, 15:15–20:15
Location: Before security
Dishes available: Hamburgers, toast and hot dogs, hot and cold drinks and sweets.
Contact:
Telephone: +46 (0)73 688 17 92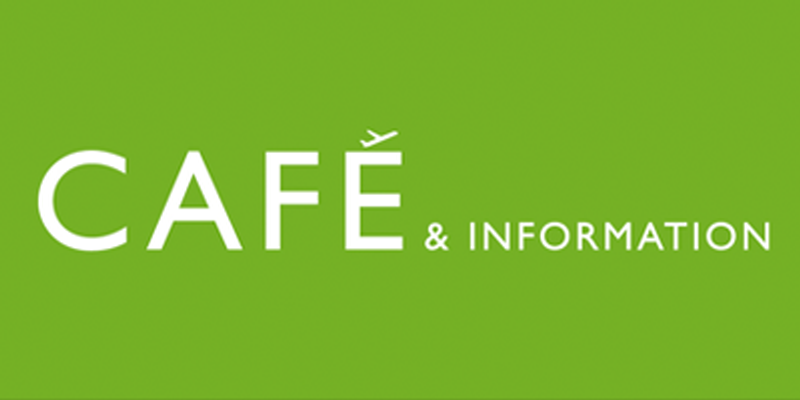 1
Cafe & Information
Before security
Opening hours:
Monday–Tuesday 08:30–10:30, 11:15–19:30
Wednesday–Friday 08:30–10:30, 11:15–20:30
Saturday 10:00–12:30, 13:15–17:00
Sunday 12:00–14:30, 15:10–20:15
Phone:
+46 (0)73-688 17 92