4,000 more passengers at Ronneby Airport 2015
2016-10-24, kl. 14:20
Ronneby Airport's passenger growth continues. In 2015, 4,000 more domestic passengers flew to or from the airport.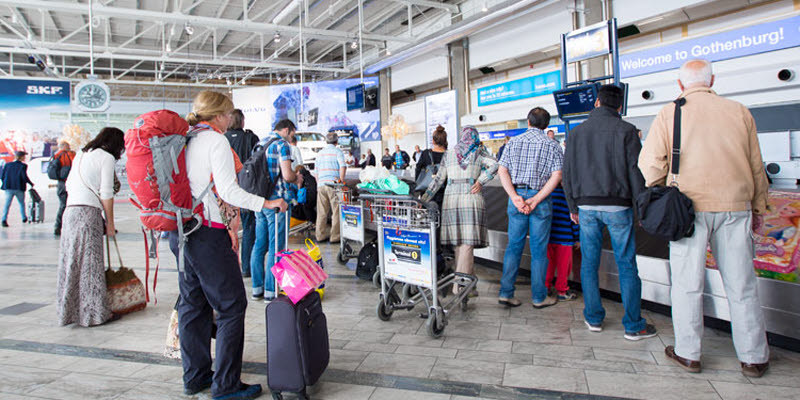 "This confirms Ronneby Airport's position as an increasingly important airport mostly for business travellers. For many travellers and companies in southeastern Sweden, Ronneby is the natural gateway to the rest of the country," says Mona Glans, airport director at Ronneby Airport.
Ronneby has experienced good growth in recent years. Last year, 216,555 passengers flew to or from the airport.
"The competition for air passengers is tough in our region. There are three other airports within a 100 kilometre radius. We consider this to be an advantage since such a wide offering increases competition and keeps us on our toes so that we can make travel as smooth and convenient for our passengers as possible," Ms Glans notes.
The importance of air travel has grown steadily in recent years. The competition is particularly important for businesses in the province of Blekinge and all of southeastern Sweden.
"We help provide crucial access to Stockholm and the rest of Sweden. It is a question of survival for companies in our part of the country to travel easily to business meetings in Stockholm and elsewhere or to continue on to another destination. Because it is easy to get to Stockholm, this also makes it attractive to live in Blekinge," Ms Glans adds.
Statistics show that more and more people are choosing to travel from Ronneby via Stockholm Arlanda Airport to elsewhere in the world. Stockholm Arlanda's thirteen new non-stop intercontinental routes over the past two years have resulted in increased international travel from all across Sweden.
In 2015, 136,368 passengers flew between Ronneby Airport and Stockholm Arlanda. During the same period, 77,050 passengers flew between Ronneby and Bromma Stockholm. That is a 2 per cent increase for air travel between the two Stockholm airports and Blekinge. The number of domestic landings at Ronneby Airport increased a total of 3 per cent to 2,129 in 2015.
During 2016, Ronneby Airport and Swedavia, among other things, will be further involved in promoting the use of renewable fuels in the air travel industry. The aim is to have Sweden spearhead large-scale production of renewable aviation fuel. But in order to succeed, both political leaders and businesses must help to increase demand.