More departures to Croatia from Åre Östersund Airport
2016-10-07, kl. 10:30
Next summer, travellers will for the first time be able to take a charter flight in July from Åre Östersund Airport. The tour operator Kroatienspecialisten is expanding its charter service with additional flights to Split, Croatia, in July 2017.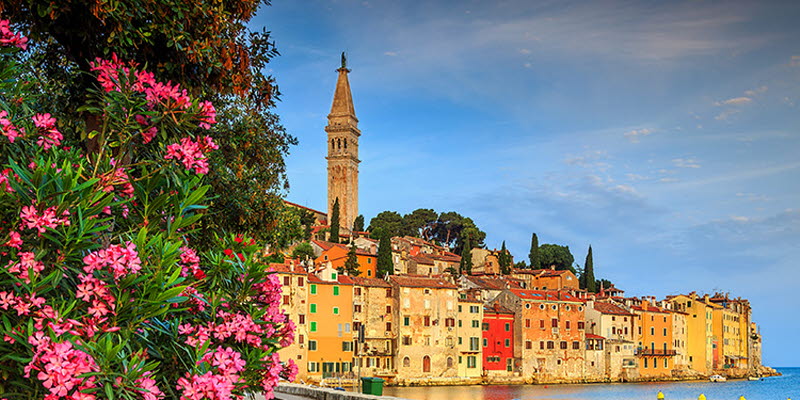 That means a major investment in Croatia beginning next summer. The Swedish tour operator Kroatienspecialisten, which flies today between Östersund and Split in May and September, will expand its charter service next summer and fly there as well on July 1, 8 and 15.

People at Åre Östersund Airport are quite pleased about the expanded charter programme for the northern Swedish province of Jämtland.

"We are really happy about the increased capacity and the new travel options that we can now offer our passengers. People from this area like to fly charter non-stop from their own airport, and now we have the chance to expand our range of charter flights available. We look forward to being able to offer more departures next summer," says Susanne Norman, airport director at Åre Östersund Airport.

Despite strong demand, no tour operator has previously been able to offer departing charter flights in July. But starting next summer, holiday-goers can fly charter non-stop during the peak summer period.

"Many travellers have contacted us about their desire for more departures, and we have listened to them. Now everyone will have a chance to experience Croatia throughout the summer season, even those who also want to travel elsewhere during the summer. Croatia is a popular destination, and we expect strong demand for all our departures, so if people want to be sure to fly to their summer holiday destination at a good price, they should not wait too long. The best hotels and apartments are often fully booked during the autumn or beginning of the year," says Haris Nuspahić, marketing manager at Kroatienspecialisten.