Fascinating photo exhibition by photographer Göran Strand
2016-10-06, kl. 21:37
Come see the exhibition Light in Jämtland by the photographer Göran Strand at Åre Östersund Airport.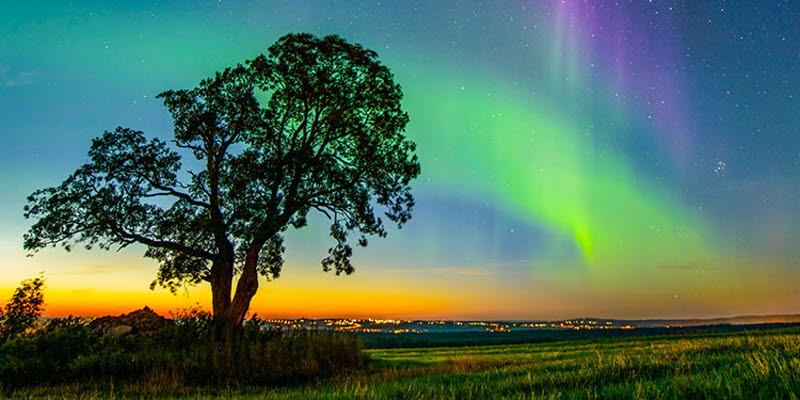 In recent years, this world-famous astrophotographer has won great acclaim for his pictures and video clips of different sky phenomena.
Göran Strand has contributed film and photo material to both Swedish and international film productions. Many of his pictures have been chosen as Astronomy Picture of the Day by NASA, the US space agency.
The band Coldplay has used one of his films of the northern lights in its music video A Sky Full of Stars, and in November 2016 five of his pictures of the northern lights will be issued as stamps by PostNord AB.
Don't miss the chance to see his fascinating photos if you are passing through Östersund Airport.
The photo above shows the summer northern lights over the island of Frösön in northern Sweden.
Visit Göran Strand on Facebook: https://www.facebook.com/fotografgoranstrand/