Come see art by Sofia Ohlsén at the airport
2016-12-09, kl. 11:14
Beginning December 14, Sofia Ohlsén's "Winter" art exhibition will be on display at Åre Östersund Airport. Sofia's exhibition is characteristic of her passion and her 20-year career as an artist – big, bright oil paintings with snow as a theme.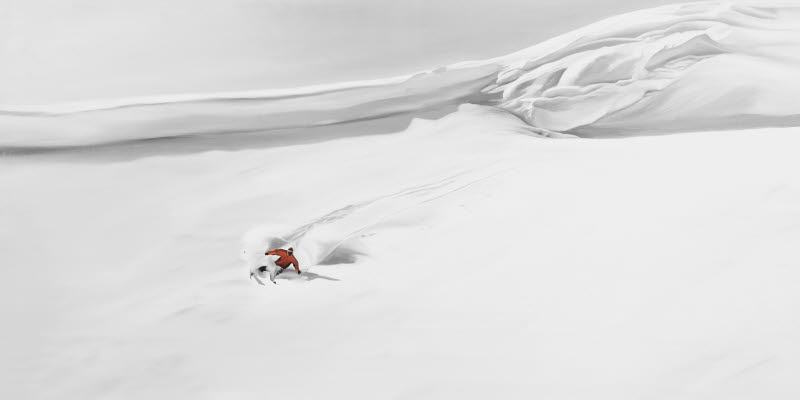 People interested in art who visit the fells of northern Sweden may recognise her large oil paintings with their alpine skiing motifs and reindeer, which have been exhibited at the gallery Åre Konstgalleri and decorate many homes and public venues.
Sofia Ohlsén was born in Uppsala in 1972 and grew up in Jämtland. This proximity to the Swedish fells is perfect since the family loves snow, speed and skiing. She works as an artist at Sofias Galleri, an attic flat in central Östersund. People have an opportunity to see her in action since Sofia's studio is always open to the public when she is at work.
There is also an opportunity to see Sofia paint as an artist in residence at Copper Hill Mountain Lodge in Åre. On several occasions during the winter season, the hotel lobby will serve as her studio. You can then see the artist painting in oil by the fire.
Sofia's exhibition at Åre Östersund Airport will be on display until February 6, 2017.