Say your wedding vows at the airport – Malmö Airport will gladly help with the arrangements for an unforgettable day.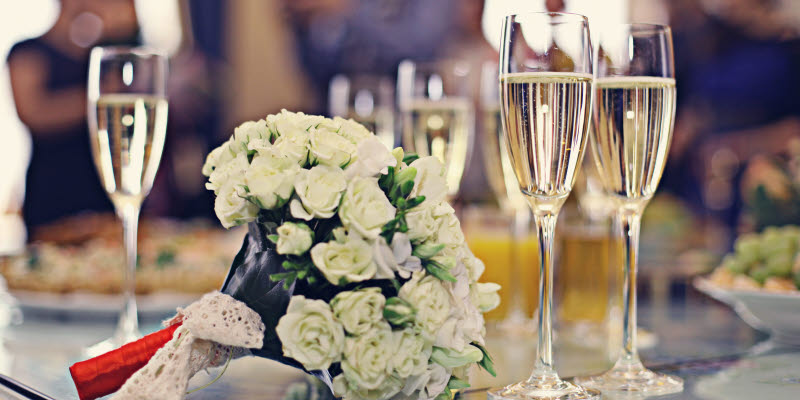 At Malmö Airport, you can have a church or civil wedding. In order to have a church wedding, one of you must belong to the Swedish church. Regardless of the type of wedding, you will be sure to have the experience of a lifetime.
Guests are welcome to attend the ceremony. Book well in advance so that you have time to make an inquiry into impediments to marriage – preferably three months in advance.
Malmö Airport also arranges for contact details to be given to the church minister or civil marriage registrar.
Prices
The basic price for a marriage ceremony is SEK 4,000. The price includes:
Room for two hours
Host or hostess to meet you at the information desk, and who is present during the marriage ceremony.
The host also assists with the check-in of your and any fellow traveller's baggage.
Help organising the witness, if desired
Parking of a car for a maximum of two weeks.
If you have any other questions, you are welcome to contact us. We can also help with such services as photography, food and drink, and ordering the bridal bouquet.
Contact and telephone hours
Monday–Friday 08:00–16:30
Telephone: +46 (0)10 109 45 00