The Pope's visit
2016-11-01, kl. 14:18
Pope Francis left the Vatican this morning and has now arrived at Malmö Airport after a two-hour flight. Sweden's Prime Minister Stefan Löfven and Archbishop Antje Jackélen welcomed him to Sweden accompanied by a military band and guard of honour. Some 70 international journalists were invited to accompany the Pope on the plane to Malmö Airport, where more than 40 Swedish journalists were waiting.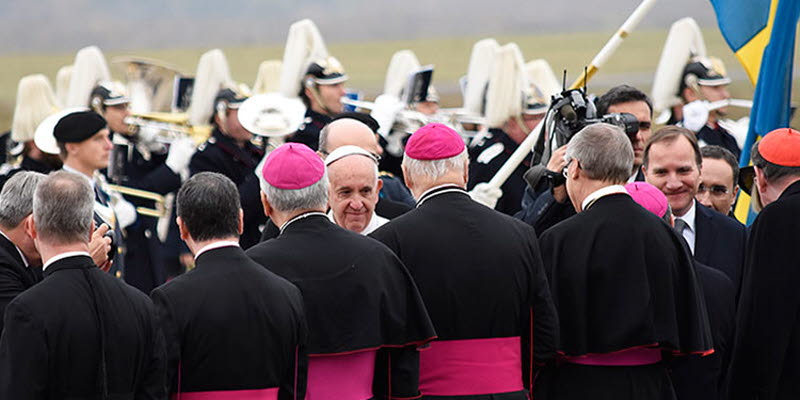 "This is a major effort, and a great many of us are involved in the operational work to ensure his arrival will be top-class. We are proud that the Pope chose to fly to Malmö Airport," says airport director Peter Weinhandl.
The Pope will now continue on to the city of Lund to meet the King and Queen of Sweden before the ecumenical prayer service begins in Lund Cathedral. The service will be broadcast on Swedish public television and radio.
This is the first papal visit to Sweden since John Paul II came to Sweden in 1989.