Passenger record for Malmö Airport in 2015
2016-01-12, kl. 09:37
A record number of passengers flew to or from Malmö Airport in 2015. Passenger volume increased 4 per cent compared to 2014, with a total of 2.17 million passengers flying to or from the Scanian airport. The number of international passengers was up 7 per cent while the number of domestic passengers was up 2 per cent.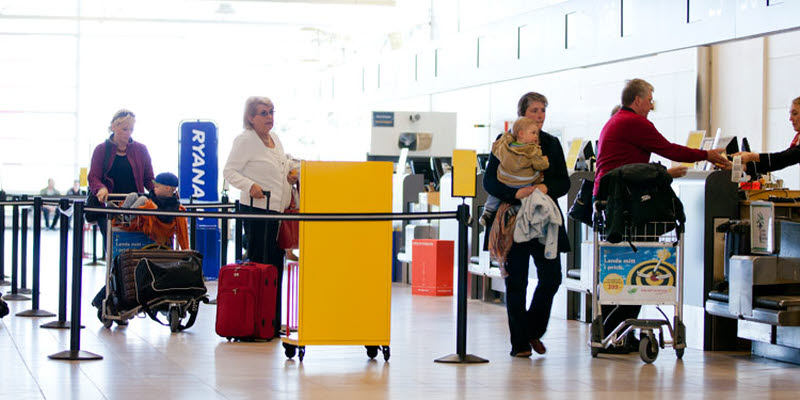 Both domestic and international traffic grew during 2015. International traffic saw a bigger increase in passenger volume. The number of international passengers increased 7 per cent, while the number of domestic passengers increased 2 per cent. A total of 972,000 passengers flew to an international destination, and 1,200,000 passengers flew domestically in Sweden.
"In recent years, there has been an upward passenger trend, thanks to our steadily expanding offering of international destinations. We continue to make investments to create an attractive airport," says Peter Weinhandl, airport director at Malmö Airport.
Some important events in 2015
Scandinavian Service Partners is carrying out a complete refurbishment and will open the sport bar O'Learys, the café FIKA and the bookshop WH Smith, featuring both international and Swedish newspapers and magazines. Another shop, Flowerbar by Jenny Strandh, will open a sales outlet. The refurbishment of the entrance area has begun and will continue in 2016.
Wizzair started flying to another four international destinations – Poznan (Poland), Vilnius (Lithuania), Nis (Serbia) and Debrecen (Hungary), and now offers a total of 14 destinations from the airport.
Malmö Aviation started service to Åre-Östersund from Malmö Airport.
Just in time for its 40th anniversary, STS Alpresor is offering its widest range of destinations ever – as many as 22 ski resorts are included in its programme, all of which can be reached from Malmö Airport.
New portraits of well-known Scanians were installed in the departure hall at Malmö Airport and Zlatan became the prominent figure in the new Scanian Hall of Fame. The popular portrait gallery has been thoroughly updated, and 12 of the 15 portraits are brand-new.
The airport was certified at the highest level of Airport Carbon Accreditation, "Neutrality". The accreditation is valid for three years.