Malmö Airport visited by the Bishop of Lund
2016-04-21, kl. 13:57
Johan Tyrberg, the Bishop of Lund, visited the airport yesterday.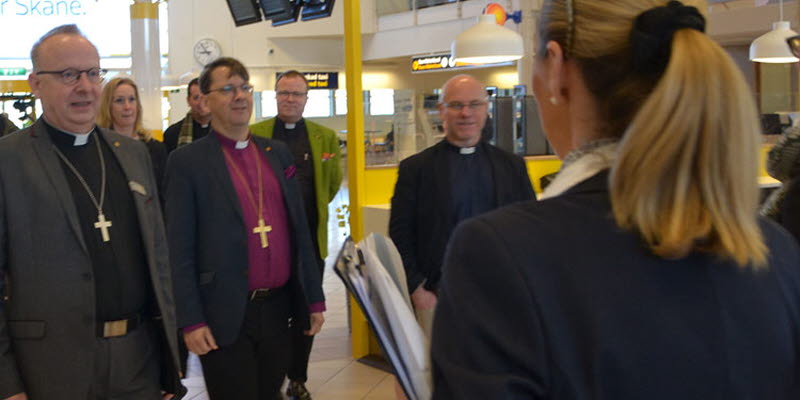 The bishop is currently touring southwest Scania and visiting, among other places, the municipality of Svedala, where Malmö Airport is located.
"As bishop, it is my duty to represent the Church of Sweden, and I see these visits as an excellent opportunity to also reach beyond the Church's usual venues," says Johan Tyrberg.
Yesterday, April 20, he met a number of employees at the airport, which has a close collaboration with the Church's Svedala parish.
"The best thing about visiting Malmö Airport has been seeing everything around here and having conversations about how the airport works both as a workplace and a meeting place," Mr Tyrberg notes.
This is the first official visit to the airport by a bishop in 30 years.