Exhibition Gudrun Söderholm
Gudrun Söderholm, born 1961 in Kalix, Sweden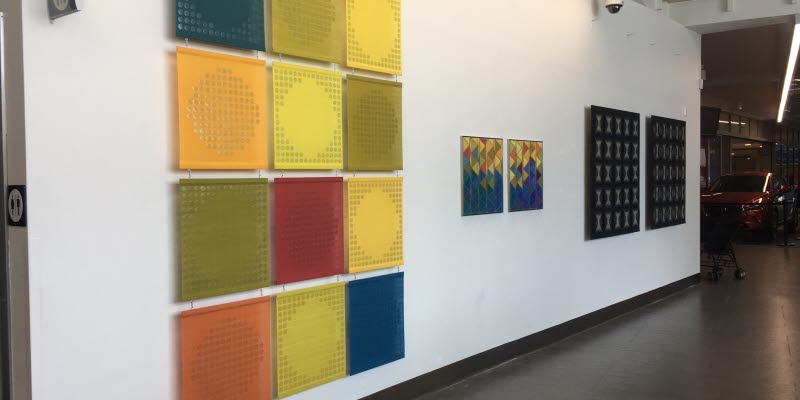 After having lived many years in Luleå, since 2005 I have been back in Nyborg, outside Kalix, where I grew up. I work mainly with weaving using various techniques and materials. I'm interested in how people use weaving as art and how different materials give completely different impressions.
The materials I use vary. Right now there's a lot of metal. I think it's an interesting combination with the soft textile fibres and the hard, shiny surface of metal. With metal, light also affects the weavings so they're experienced differently depending on the lighting and how daylight changes. Craftsmanship is a big and important part of my work. My pieces all take a lot of time.
In the show at Luleå Airport, I am exhibiting some weavings into which I've woven round discs of stainless steel as well as a few weavings using the pile weave technique in sisal and jute. I've also made a few embroidered works using linen yarn on a metal canvas that I then mounted on a stainless steel sheet.