Nextjet to launch route between Gothenburg and Umeå
2018-01-23, kl. 10:51
On March 12, Nextjet will begin operating between Göteborg Landvetter Airport and Umeå Airport, with 32 flights a week. Service between Gothenburg and Umeå will link together two Swedish cities that are currently only reached with a stopover.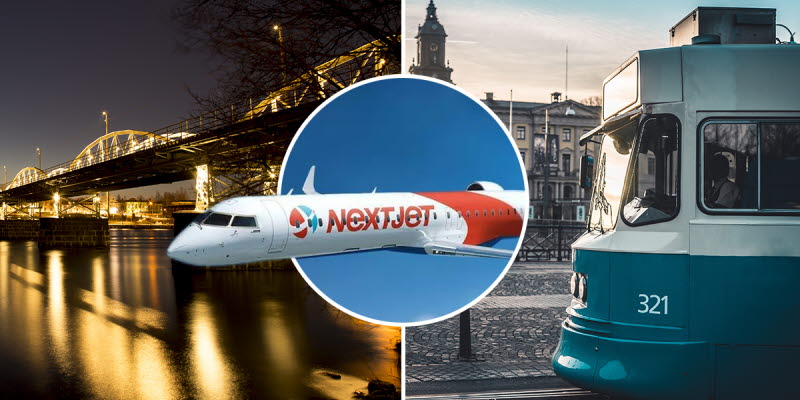 Nextjet already serves the Sundsvall–Gothenburg and Luleå–Gothenburg routes. As a result of the new route, Nextjet will cover a greater share of Sweden than any other airline, with an emphasis mostly on northern Sweden, which has seen an ever-increasing expansion in direct service to Gothenburg.
The Umeå–Gothenburg route will be served by a round-trip flight in the morning and in the evening, Monday to Friday, as well as a round-trip flight on Sundays. Travel time will be 1 hour and 25 minutes. A jet plane with seating for 50 passengers will operate on this route.
"We are pleased that Nextjet is expanding its service with a new route between Gothenburg and Umeå, since there is a need for increased traffic between the two cities. The new direct route makes it easier for business travellers as well as students and others who want to visit family and friends more conveniently," says Charlotte Ljunggren, airport director at Göteborg Landvetter Airport.