This year SAS celebrates its 70th anniversary
2016-09-19, kl. 11:07
In 1946, Scandinavian Airlines (SAS) made its official maiden flight between Stockholm and New York. Since then, SAS has made life easier for passengers flying to and from Scandinavia. SAS's 70th anniversary is being celebrated with the exhibition "Congratulations SAS on your 70th anniversary," which features uniforms and other retro items.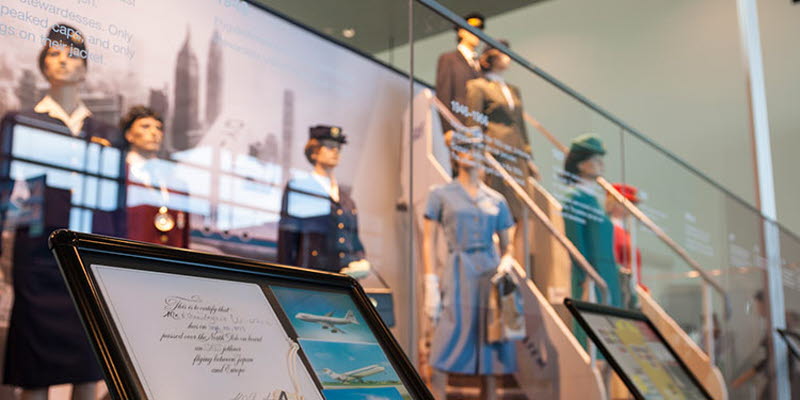 If you happen to be at Stockholm Arlanda Airport and in Terminal 5, you can see the exhibition, in which we show SAS's journey through time, from the very beginning. Items on display include SAS uniforms over the years, cabin baggage, tickets, timetables and other historical rarities.
The driving force behind the exhibition is Reidun Boethius, who began her lifetime career at SAS as a flight attendant in 1956. Over the years, she has collected all the uniforms in the exhibition as well as a variety of desirable collector's items. Ms Boethius has also held fashion shows around the world with her uniforms, which were designed by fashion houses such as Dior and Calvin Klein.
Read more about the exhibition and see pictures from it.
SAS was formed on August 1, 1946, in a merger between the Danish carrier Det Danske Luftfartselskab, the Norwegian carrier Det Norske Luftfartselskap and the Swedish carrier Svensk Interkontinental Lufttrafik AB. The maiden voyage from Stockholm to New York was on September 17.