Stockholm Arlanda Airport –
The leading Nordic airport
Terminal 5 is under development, with the addition of a brand-new pier, a central security checkpoint and an expanded marketplace with a distinct Nordic look that will change and enhance people's impression of the entire airport. New hotels and office buildings are being constructed next to terminals.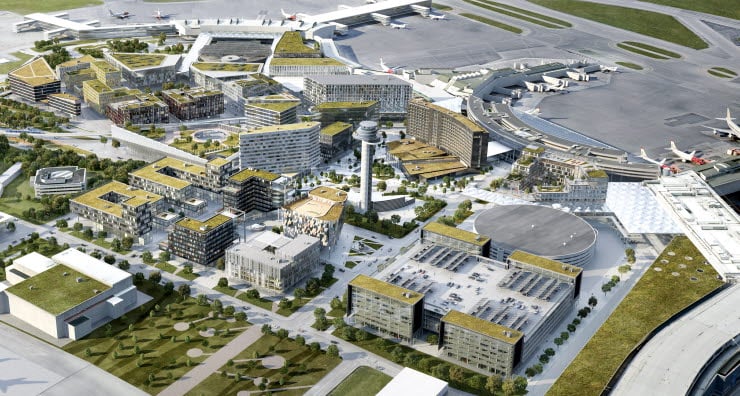 An airport city is taking shape
We're not just developing our aviation operations. A brand-new city is being developed at Stockholm Arlanda Airport – with hotels and conference facilities, shops, restaurants and creative workspaces. Our vision is to create inspiring meeting places close to the rest of the world. Read more about the airport city.