Göteborg Landvetter Airport –
Western Sweden's gateway to the world
An expanded terminal with more gates, a larger arrival hall, better baggage handling, a new hotel and a developed logistics area. Come learn about how we're building the airport of the future.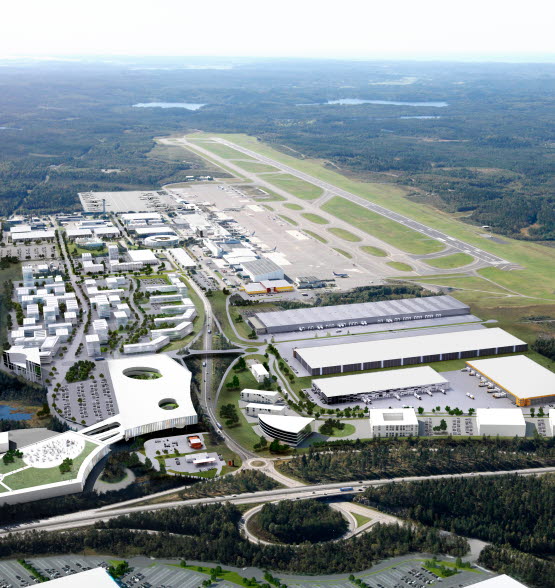 More people are travelling from our airports
In 1977, when the airport was inaugurated, it was designed to handle 3 million passengers. Since then, the only major changes have been an expanded check-in hall and a new domestic hall. Since traffic was moved from Säve Airport to Göteborg Landvetter in 2014, the number of passengers has increased to around 7 million. We therefore need to adapt the airport to current passenger numbers and prepare for the future. 
Airport City Göteborg
At the same time as we are building for future air travel, an airport city is taking shape, with warehouse and logistics operations, offices, hotels, retail space and worksites immediately adjacent to Göteborg Landvetter Airport. The vision is an airport city at the cutting edge, with opportunities for the companies of tomorrow to work and grow. Read more about Airport City Göteborg
Visionary image: Krook & Tjäder
Projects at Göteborg Landvetter Airport