We're developing the airports of the future
Our task is to operate and develop ten airports included in Sweden's national basic infrastructure and contribute to good access within the country and to the rest of the world. We shall be an international role model in sustainability and a leader in service and in our product offering. We want to enable people to meet – today and in the future.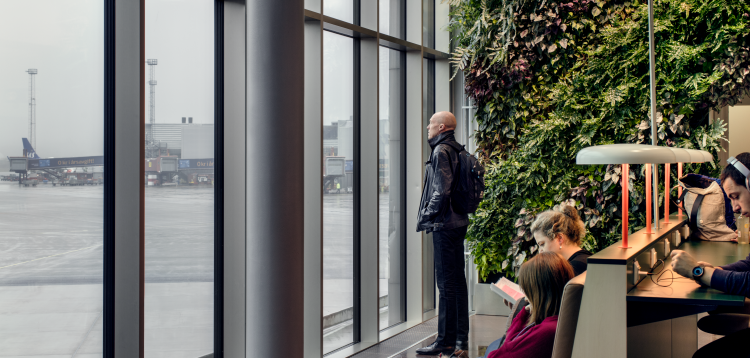 A role model in sustainability
Air travel is the transport mode that enables people to meet despite great distances. Sustainable air travel will play an important role for both individuals and society in the future as well. We at Swedavia have a goal for our own operations to be fossil-free by 2020. But we're also working to drive the development towards fossil-free air travel in line with the aviation industry's roadmap.