New pier for increased access and flexibility
Another pier will be completed in 2025. The pier will provide 14 flexible aircraft parking stands and enable Stockholm Arlanda to handle more aircraft both large and small from different destinations at the same time.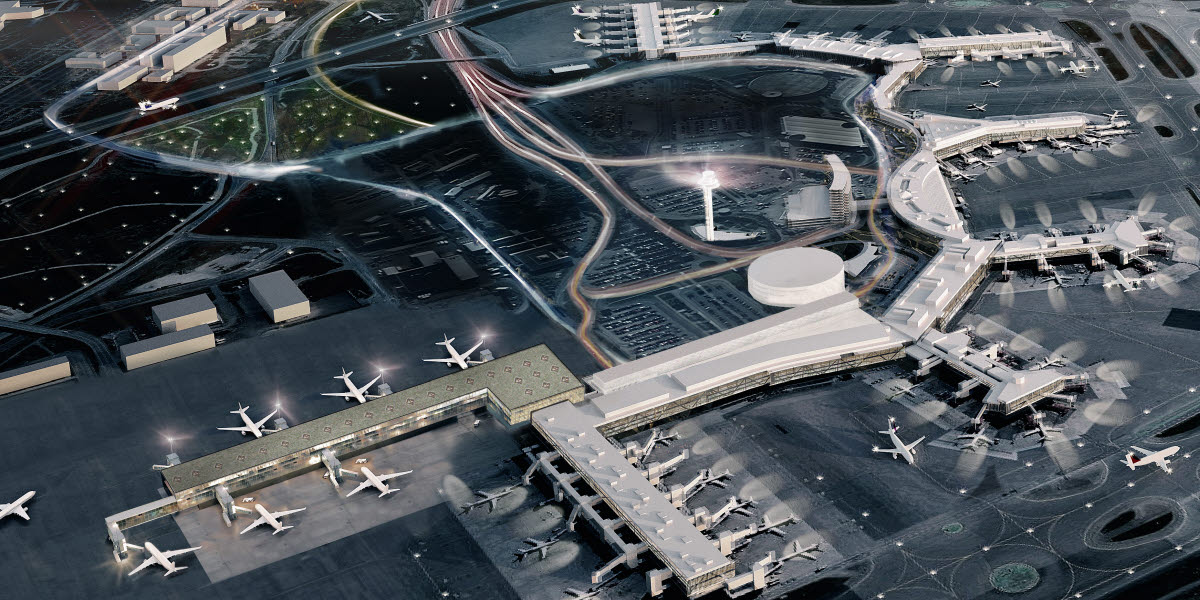 Increased flexibility
The pier will be a pleasant place for departures and arrivals, with plenty of seating and space for our passengers. It will be about 350 metres long. The walkways to the aircraft – passenger bridges – will be adaptable so that we can alternate between and handle both large and small aircraft at the new gates, which gives the airport increased flexibility. Levels 3 through 5 will accommodate passengers both inside and outside the Schengen area. Levels 1 and 2 will house baggage handling facilities for the entire airport.
Crystal-clear with a Nordic glow
The new pier will have a Scandinavian look, with an attractive, appealing, airy atmosphere. The building materials will include a lot of wood, glass and steel. The architectural concept is described as "a crystal-clear glass box with a Nordic glow, placed on a heavy, solid base".
Visionary images: NORDIC — OFFICE OF ARCHITECTURE