Welcoming marketplace and central security checkpoint
The marketplace is a place with something for everyone before their journey – shopping, inspiration, food and drinks but also places for peace and quiet. A centrally located security checkpoint with higher capacity will make your passenger experience smoother.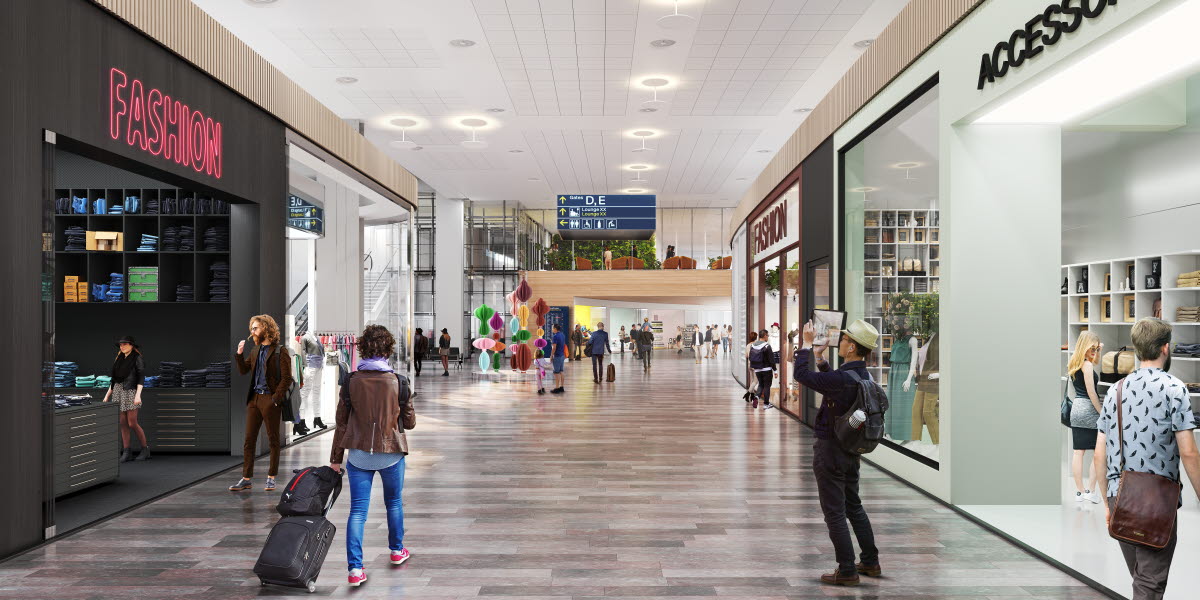 New central security checkpoint
The two security checkpoints currently in use will be replaced by one security checkpoint centrally located in Terminal 5. It will have higher capacity and create potential for a more efficient flow for passengers. The departure hall will have more automated check-in machines for you to check in on your own.
Visionary image: Tengbom.
Inspiring marketplace
After check-in and security screening, you'll encounter a diversified, inspiring marketplace with shops and various places to eat and drink. It will feature open, airy spaces that offer hustle and bustle as well as peace and quiet, with a view of aircraft taking off, landing and parking.    
The renovated terminal will be completed in 2025. The work is being carried out alongside the construction of the new pier in Terminal 5. 
Visionary image: Tengbom.