Better baggage handling
The development of the airport requires a new baggage handling system. Both the x-raying and transport of baggage will be more efficient and more reliable. The workplace environment in the sorting hall will also be improved significantly.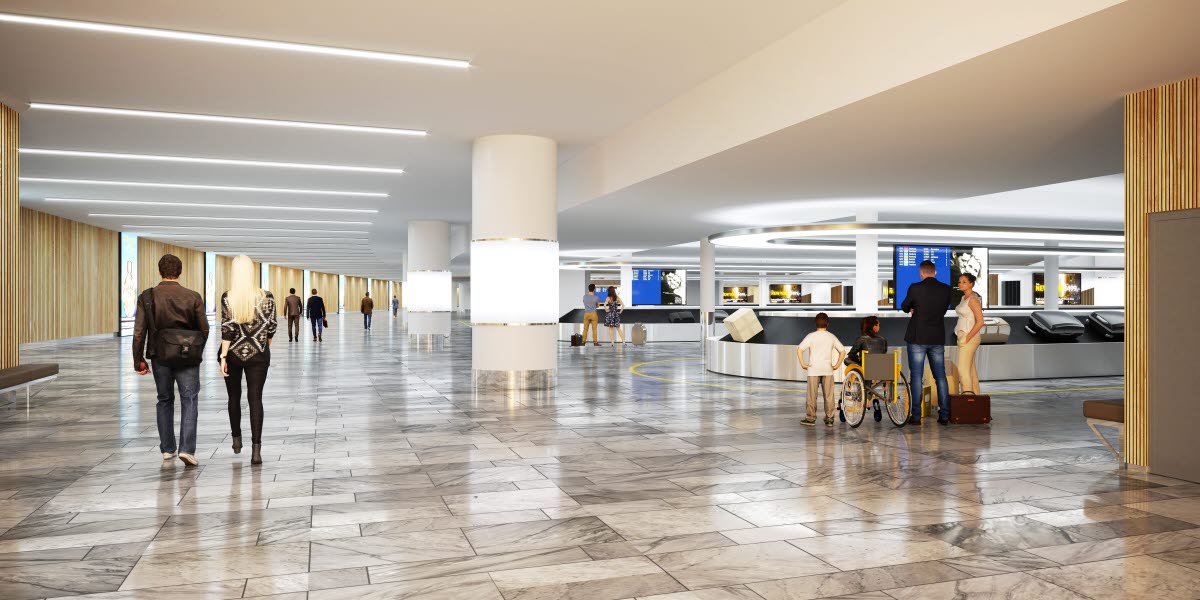 Sorting beneath the new pier
Most baggage from Terminal 5 will be sorted in the basement of the new pier. We're renovating the area so that baggage can be transported here and then back to the arrival hall. The risk of baggage being lost in the system will be virtually zero. 
Dynamic baggage hotel
Passengers travelling with baggage will be able to check in their baggage early as they wait for their departure. It will also be possible to sort baggage more efficiently.
Faster transport
X-ray machines will be integrated in the system, and it will be possible to transport bags faster and handle more flights more quickly. The baggage conveyor belt will be longer with more capacity so that the flow will be smoother for passengers.